Long Beach DUI Shenanigans – Reality Star Joe Giudice Could Face a Decade Behind Bars for Drivers License Fraud
Discussions about Long Beach DUI and DUI elsewhere in the US inevitably pivot back to celebrity drama. It's unfortunate, given that most cases of DUI in Glendale, DUI in Pasadena, Burbank DUI, and Los Angeles DUI involve ordinarily law abiding citizens who make miscalculations or errors of judgment.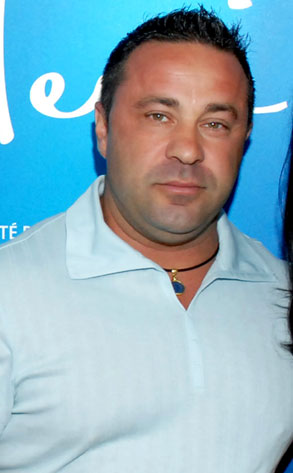 But DUI tabloid stories inevitably pop-up – often more than once a week, as this blog has covered – and these stories tend to make all DUI defendants look like nincompoops.
Case in point: Joe Giudice, the husband of Bravo reality star Teresa Giudice (of Real Housewives of New Jersey) was busted the Friday before last for obtaining a phony driver's license. As this blog covered few weeks ago, Giudice was arrested for driving under the influence in 2010. Anyway, he apparently secured a phony driver's license using his brother's ID. The 40-year old was held on bail of $50,000.00. His maximum penalty could be a decade (10 years) behind bars for this crime.
Teresa Giudice apparently was completely oblivious to the potential perils. Following the bust, she took to her twitter account: "Happy Friday! Going to Mount Airy in the Poconos tonight, cooking for my fans! What is everyone else doing?"
The DUI penalties for Long Beach DUI recidivist (repeat) offenders can be painful and life altering. Most regular readers of this blog – and any good Los Angeles criminal defense attorney – can now recite by rote the first time misdemeanor DUI penalties that the court can impose, which include DUI alcohol school; jail time of 48 hours minimum, six months maximum; court costs and fine of up to $1,000.00; formal probation; one year CA driver's license suspension; and possibly you'll have to install an interlock ignition device on your vehicle.
But multiple offences can lead to an escalation – or ratcheting up – of your penalties on practically every dimension. You could face more jail time, a longer license suspension, longer time in alcohol school, bigger fines, more court costs and stricter prohibition terms. Moreover, if you get arrested for multiple times within a 10-year period, prosecutors could try to charge you with a felony instead of just a standard misdemeanor. This again has life-altering consequences – a felony is a much more serious charge. Convicted felons can be haunted for years by their conviction and find it much more difficult to get loans, find work, and rebuild their professional reputations.
Long Beach DUI attorney Michael Kraut (444 West Ocean, Suite 800 Long Beach, California 90802 Phone: (562) 531-7454) can answer your questions about your DUI. Even if you've gotten into complicated legal trouble, this former prosecutor and Harvard Law School educated attorney has the wherewithal and intuition (as well as experience with the system) to deliver results.

If you have been arrested for a DUI in Long Beach or you are under investigation for driving under the influence in Southern California, please contact Los Angeles criminal defense attorney Michael Kraut for 24/7 assistance by phone at (323) 464-6453 or toll free at (888) 334-6344 or online.