Los Angeles DUI Analysts Review Olympic Gold Medalist's Visa Dilema
Most people hit with charges of Los Angeles DUI want to clean their records as quickly as possible to avoid things like license suspension, jail time, significant court costs, and probation. But a 30-year-old Olympian has a very unique and compelling motivation to battle his 2009 DUI charge: bobsledding gold-medalist Steve Holcomb needs his DUI charge dropped so that he can get a visa to travel to Canada to compete in the World Cup.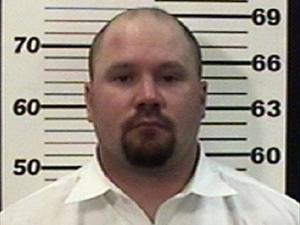 If you or someone you care about has been recently slapped with a charge of DUI in Pasadena, DUI in Burbank, DUI in Glendale, or driving under the influence in Los Angeles elsewhere, odds are that your reasons for wanting to fight your charges are more mundane (but not necessarily less important!)
Here are the details on the strange case of the DUI gold medalist:
In October 2009, the Utah native made a U-turn on Route 224 but got stopped for making the turn illegally. The sheriff's deputy tested him for DUI and found that he had a blood alcohol concentration (BAC) of 0.19% – over twice the Utah (and Southern California) DUI limit. At first, Holcomb got the charge dismissed because the sheriff's deputy did not sign his citation properly. But Summit County Attorney David Brickley refiled the case shortly thereafter.
Last Tuesday, Holcomb's attorney appeared in court to fight the charge: "If the DUI charge remains, Holcomb can't participate in this incredibly crucial event (the World Cup)." The lawyer told the judge: "If Canada turns down a request for a visa, we will have no choice but to litigate the case."
Attorney Brickley, for his part, suggested that he would be willing to plea bargain the charge down to an impaired driving conviction. But this count would still be a misdemeanor – enough to prevent Canada from letting the Olympian get his visa.
A Southern California DUI conviction can radically throw your life and business out of whack. Although Holcomb still has not been convicted of his 2009 DUI, the charge alone has been enough to throw his athletic career offline.
The law takes driving under the influence charges very seriously. First time convicts — for even misdemeanor DUI offenses — can face 48 hours in jail with a maximum of six months; mandatory DUI alcohol school; informal or formal probation; a one year CA license suspension without restrictive license possibilities; interlock device installation (which you have to pay for); and much more. This doesn't even count the incalculable secondary problems that you will face, including loss of respect among your family, peers, and business associates and all the time that you will have to spend battling back against the charges.
The penalties actually can be ratcheted up significantly if you commit more than one Los Angeles DUI within 10 years; if you hurt someone or destroy property while DUI; or if you flee the scene of an accident (hit and run).
To build the stiffest, most resilient defense, you need a lawyer who has strong trial experience and a deep familiarity with the law. Look to Los Angeles criminal defense Michael Kraut to get timely and battle-proven advice about what steps to take to fight your charges. Michael Kraut is an ex-District Attorney for the county – as a former prosecutor, he knows how prosecutors think and plan; and he will use his relationships and personal experience to battle for your rights.

If you have been arrested for a DUI in Glendale or you are under investigation for driving under the influence in Southern California, please contact Los Angeles criminal defense attorney Michael Kraut for 24/7 assistance by phone at (323) 464-6453 or toll free at (888) 334-6344 or online.