Los Angeles DUI News has Amazing Breakthrough: Suspect Accused of DUI Falls Down Drunk in Front of Judge
Let's face it: many Malibu DUIs stories take wild turns towards the bizarre. Witness Mel Gibson's infamous 2006 arrest on PCH or the many incidences of lawnmower DUIs here in California and elsewhere in 2010.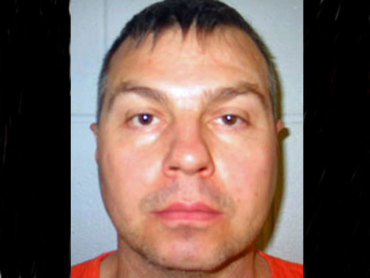 If someone you care about has been arrested for driving under the influence in Burbank, DUI in Glendale, Pasadena DUI, or Los Angeles DUI, you will undoubtedly be better prepared to handle the charges than 41-year-old Mark Watson, an Oklahoma man who collapsed from alcohol intoxication in front of the judge at his own DUI trial.
According to a CBS affiliate out of Bartlesville, Oklahoma, Watson was arrested last Monday morning after he failed a breathalyzer test. He allegedly tried to speed away from an accident and assaulted a police officer – all while driving under a suspended license.
According to the arrest report, Watson responded to officer questioning thusly: "I am (expletive removed) drunk, I was driving but I did not run the stop sign. That (expletive deleted) hit me…"
"I ain't taking take no (expletive deleted) test. I'm (expletive deleted) drunk. I'm blind anyways and I can't drive."
At some point during the arrest, Watson allegedly kicked one of the officers.
Pursuant to his bizarre court appearance, the District Attorney's Office in Washington County, Oklahoma is preparing to file additional charges.
Unfortunately, many people who get pulled over for suspicion of DUI or driving under the influence of intoxicants panic and make irrational, dangerous decisions that only exacerbate their legal problems. For instance, a misdemeanor DUI could be elevated to a felony if you flee the police. If convicted of stiffer charges, you could face more jail time, steeper fines, and a battery of other long-term penalties.
The difference between a misdemeanor and a felony can be enormous. If you cause injury to somebody else (in your car, pedestrian, other driver, etc) while DUI, pursuant to California Vehicle Code Sections 23153(a) and 23153(b), an ordinary misdemeanor DUI can be raised up to a felony count. On top of hiked up insurance premiums, mandatory restitution to the injured, loss of your medical or other professional license, and other major consequences, your felony conviction will also result in the loss of your right to vote and long-term trouble finding employment, securing a loan and getting your credit score under control.
Whether you behaved reasonably after your Los Angeles DUI stop, or you made additional errors after the police flagged you that might compound and complicate your defense, now is the time to start thinking strategically and practically.

Los Angeles criminal defense attorney Michael Kraut of The Kraut Criminal & DUI Lawyers (based in Hollywood) can give you a free and no nonsense consultation about your best defense. Attorney Kraut understands Los Angeles DUI law, not only because he has proven himself as a successful defense attorney but also because he served for over 14 years as a prosecutor of DUIs. His multilayered understanding of the law allows him to negotiate more effectively with prosecutors and give his clients better results.

If you have been arrested for a DUI in Pasadena or you are under investigation for driving under the influence in Southern California, please contact Los Angeles criminal defense attorney Michael Kraut for 24/7 assistance by phone at (323) 464-6453 or toll free at (888) 334-6344 or online.