Olympian Phelps Involved in More Roadside Drama – But This Time Not For DUI in Southern California (or Anywhere Else, Fortunately)
In 2004, Olympian Michael Phelps was pulled over and charged with driving under the influence 85 miles south of Baltimore. The gold medalist's arrest rocked the sports world and attracted lots of attention from celebrity watchers who keep tabs on arrests for DUI in Southern California (and other places).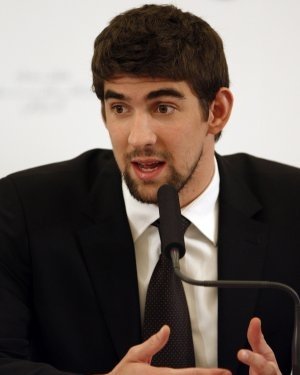 Phelps put that incident behind him by fulfilling the terms of his probation and meeting with victims of drunk driving crashes. But despite rebounding to net a world record eight gold medals in the Beijing 2008 Summer Olympics, the Olympian has had a rough 2009. Earlier this year, he was photographed smoking marijuana. And just this month, Phelps faced more scrutiny after getting into a serious collision in Baltimore as he was driving home from a Ravens pre-season game.
According to news reports, the driver of a Honda blew through a red light and wrecked Phelps' Cadillac Escalade. Fortunately, the swimmer wasn't seriously injured. But due to the fact that he was driving with an expired license, he will once again have to go back to court.
An experienced Southern California DUI attorney familiar with the athlete's reported history of substance abuse might offer some guidance about how the California legal system handles drivers charged with driving under the influence of drugs.
Pursuant to CA Vehicle Code Section 23152 (a), individuals may not legally drive while under the influence of alcohol or drugs. The term "drugs" in this context is construed broadly. It includes illegal narcotics, such as marijuana, heroin, illegal opiates, PCP, cocaine, ecstasy, and LCD. It also includes prescription and over-the-counter medications.
Although police officers do not use breathalyzers in Los Angeles DUI drug cases (unless there's also a suspicion that the driver has also been drinking alcohol), they may attempt to administer urine or blood tests. Chemical analyses of these tests along with officer testimony about the driver's appearance, demeanor, and any statements made may also be taken into consideration as evidence by the judge and/or jury.
Police officers usually have much less experience making DUI drug arrests than they do making DUI alcohol arrests. So it can be easier to develop an aggressive legal defense against these charges. However, if you're convicted of driving under the influence of drugs, the penalties can be severe and the fallout can last a lifetime. That's why it's critical to work with an attorney who knows how to build active defenses against these kinds of charges. Attorney Michael Kraut spent 14 years as a prosecutor for the city of Los Angeles and handled literally hundreds of cases of DUI and driving under the influence of drugs – from the prosecution's side. Having made the switch to serve as a criminal defense lawyer, Attorney Kraut brings a wealth of insider information about how the prosecution operates – a knowledge that has made him one of the most formidable defense attorneys in the city.

If you have been arrested for a DUI in Los Angeles or you are under investigation for driving under the influence in Southern California, please contact Los Angeles criminal defense attorney Michael Kraut for 24/7 assistance by phone at (323) 464-6453 or toll free at (888) 334-6344 or online.