Embattled Reality Star (And Former Major League Baseball Pitcher) Busted For Driving Under the Influence in Los Angeles
A local Fox TV affiliate has reported that reality TV star and former MLB pitcher Matt Keough was pulled over for driving under the influence in Southern California after running a stop sign in his gated community. Keough played Major League Baseball in the late '70s and 1980s. After his retirement, he served briefly as a baseball scout until he suffered a brain injury after being hit by a foul ball. He then transitioned to reality TV stardom when he and his (now ex) spouse Jeana were featured in The Real Housewives of Orange County.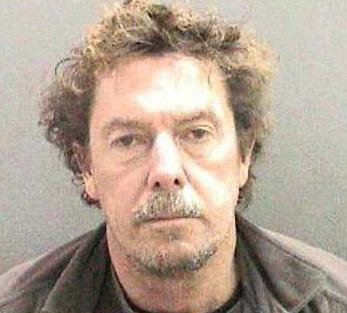 Keough is no stranger to Southern California DUI charges. In 2005, he was arrested after he crashed his SUV into a parked car and injured a pedestrian. Police later tested his BAC to be more than twice California's legal limit of 0.08%. After he served jail time and underwent rehabilitation following his conviction for felony DUI, Keough twice violated the terms of his parole, which resulted in him accruing additional fines and jail time. Keough's latest arrest occurred on 1:30 pm Saturday, August 21. When deputies attempted to pull him over, he fled his vehicle and ran to his house, where he was later apprehended and found to have a BAC of nearly four times California's legal limit. Keough posted a bail of $10,000 to secure his release.
Obviously, someone like Keough, who's been arrested multiple times for alcohol-related problems, does not need a savvy Southern California DUI attorney to warn him of the dangers of breaking the state's DUI laws.
CA DUI crimes are defined under sections 23152 (a) and 23152 (b) of the California Vehicle Code:
Section 23152 (a) defines driving "under the influence" of alcohol or drugs as a crime and sets the terms of punishment for that crime. Penalties can include license suspension, fines and court costs, points on your DMV record, and misdemeanor or felony charges, all of which can result in secondary consequences, such as the loss of a professional license, for instance, or the loss of the right to vote (if you're convicted of a felony).
Section 23152 (b) defines the precise percentage of blood alcohol content (BAC) that the state deems to be illegal as 0.08%. In other words, if you drive a motor vehicle with a BAC of more than 0.08%, you could face all the penalties laid out in section 23152 (a).
Southern California DUI violations can result in extreme inconvenience, discomfort, and problems for convicted defendants. But if you build a sound case based on good legal research and preparation, you may be able to get your charges dropped and/or penalties reduced. For help determining your options, look to Attorney Michael Kraut. As a graduate of Harvard Law School and a former Deputy DA for Los Angeles, Attorney Kraut boasts extremely impressive credentials. Moreover, he can utilize his many years of experience as a prosecutor to help figure out exactly what defense tactics and strategies make the most sense for your situation.

If you have been arrested for a DUI in Los Angeles or you are under investigation for driving under the influence in Southern California, please contact Los Angeles criminal defense attorney Michael Kraut for 24/7 assistance by phone at (323) 464-6453 or toll free at (888) 334-6344 or online.