Multi-Vehicle Crash Involving a Suspected DUI Driver Claims Life of 10-Year-Old Boy and Injures Family Members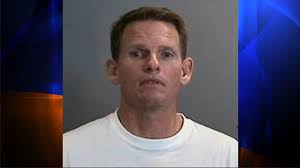 Los Angeles DUI manslaughter charges are incredibly serious but also surprisingly diverse.
Let's say you've never driven DUI before, and you didn't engage in an act of gross negligence, like driving 100 miles the wrong way on the freeway. But you did get into a DUI accident that caused someone to die. You could still go to jail for a long time, lose your license, and face an array of other punishments.
However, prosecutors could try to convince the court that you engaged in a more serious crime — "gross vehicular manslaughter" — which can lead to even steeper punishments.
And if you had been convicted of a prior DUI — and you had signed a document known as a Watson Advisement, which indicates that you understand the lethality of driving DUI –prosecutors can even go after you for an even more intense count, known as DUI Murder.
Bearing that in mind, let's reflect on a tragic case in Anaheim. On October 18, a 10-year-old boy died in a multi-car DUI-related collision at North Euclid Street and West Oklahoma Avenue, per Anaheim Police Department reports. A black pickup truck smashed into the boy's Toyota Camry from behind, throwing the vehicle into another car. Everyone in the Camry suffered critical injuries, and the 10-year-old boy died at a local hospital. Los Angeles police later arrested Gary S. Hunt, the driver of the black pickup truck.
The accident moderately injured the driver of the third car.
Whether Hunt actually had been under the influence of alcohol or not, he could face serious criminal and civil charges. The media coverage understandingly focuses on the awful tragedy that befell Ramirez and his family, but it's important to appreciate that DUI crashes also devastate the lives of people charged with crimes.
For instance, perhaps Hunt also has children, who now may be forced to deal with the fact that their dad could go to prison for many years.
To respond conscientiously, compassionately and effectively to complex criminal charges, contact a Los Angeles DUI injury defense attorney at the Kraut Criminal & DUI Lawyers right now to schedule a consultation with former prosecutor, Michael Kraut.
If you have been arrested for a DUI in Los Angeles or you are under investigation for driving under the influence in Southern California, please contact Los Angeles criminal defense attorney Michael Kraut for assistance by phone at (323) 464-6453 or online. We're located at 6255 Sunset Boulevard, Suite 1520, Los Angeles, California 90028.