Notorious BIG's Widow, Faith Evans, Arrested for Los Angeles DUI
Faith Evans – singer and widow of hip hop superstar Notorious BIG – got pulled over for driving under the influence in Los Angeles (specifically Marina Del Rey) on September 4. Evans, who is known for songs such as "I Will Be Missing You" and "Way You Move," got snagged at a DUI checkpoint in Marina Del Rey. Her arrest came just weeks in advance of her first album release in five years – "Something About Faith" – and it's unclear whether the bad publicity will help or hurt album sales when the release goes live on October 5.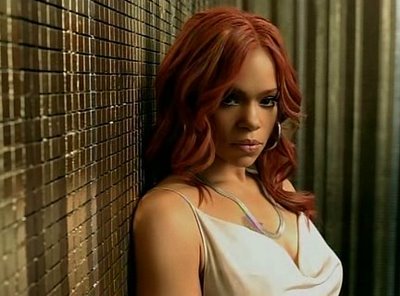 According to celebrity website TMZ, police released Evans on Sunday morning but impounded her car. The 37 year old R&B singer was arrested back in 2004 along with Todd Russaw, her second husband, for cocaine and marijuana possession.
Whether you are pulled over for a Long Beach DUI or driving under the influence in Beverly Hills, police officers will look for certain key "symptoms" of DUI. These can include but they are not necessarily limited to:
• Bad driving
• Smell of alcohol on the person
• Inability to answer officer questions
• Poor coordination or balance
• Slurred or incoherent speech
• Inconsistent stories of where you've been
• Bloodshot, watery eyes
• Inappropriate emotion reactions to situation
Of course, these behavioral cues may or may not be useful in determining whether someone was or was not driving under the influence in Long Beach. For instance, a person might get naturally nervous and stuttery around authority figures, or a person may have a naturally ruddy complexion. Or someone might have been out partying (not necessarily drinking) until late at night and thus look exhausted. All this is to say that, if you or someone you care about has been pulled over for Los Angeles DUI, you likely need substantial legal assistance to understand and respond effectively to the charges against you.

Attorney Michael Kraut (of Hollywood's Kraut Law Group) can provide a confidential and free consultation. Attorney Kraut has a stellar reputation. The Harvard Law School educated Kraut served for years as a Los Angeles prosecutor prior to switching over to representing criminal defendants, and he leverages his inside connections with prosecutors and judges to advocate more effectively for his clients.
If you have been arrested for a DUI in Long Beach or you are under investigation for driving under the influence in Southern California, please contact Los Angeles criminal defense attorney Michael Kraut for 24/7 assistance by phone at (323) 464-6453 or toll free at (888) 334-6344 or online.