Will Lindsay Lohan's Los Angeles DUI Prison Sentence Drive Her Out of Hollywood?
Next to Mel Gibson's infamous 2006 Southern California DUI arrest (and subsequent anti-Semitic rant), Lindsay Lohan's 2007 Los Angeles DUI was probably the most talked about celebrity arrest in the past decade. As this blog (and thousands of outlets around the world) reported, Lohan recently served a multi-day jail sentence pursuant to charges that she violated the terms of her DUI probation. Now, after serving jail time and enrolling in a mandatory drug rehabilitation program, Ms. Lohan may abandon her Hollywood career and move back to New York City.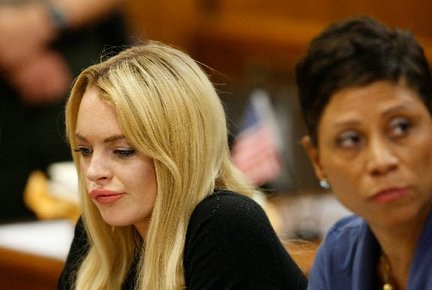 In separate articles, Lindsay's mother (Dina Lohan) and father (Michael Lohan) have publicly stated that they think/hope that the actress will leave LA and go back to New York so that she can recuperate and permanently stay out of trouble.
Here is a quote from a recent report in People Magazine: "Lindsay Lohan will be leaving Hollywood behind and moving back to New York, her mother says." According to People, Dina Lohan believes that Superior Court Judge Marsha Ravel played "hardball" with her daughter. Michael Lohan on Access Hollywood affirmed this message. "(Lindsay) needs a clean house to get away from all the people. She can't go to the same places she used to go to. She can't do the same things and go out and party at night. She's got to change her life completely… I would like to see Lindsay step out of Hollywood. I would like to see her get her life back, then decide what she wants to do."
Of course, media speculation – even speculation voiced by Lohan's parents – may not amount to much, if anything. But the point we are trying to make is that a Los Angeles DUI conviction can be profoundly life altering. So that's why it's important to make sure you put your best defense forward — whether you are charged with driving under the influence in Hollywood or causing an injury DUI in Pasadena.
One way to battle back is to challenge the results of a breathalyzer test. Breath tests are the most common form of roadside testing for Los Angeles DUI. In theory, they should work like a charm. You simply blow into a device, and the device measures the amount of alcohol in your breath. From that number, you calculate your BAC percentage. In practice, however, breathalyzers can be extremely problematic. Diabetics and people on low carbohydrate diets, for instance, may have chemicals on their breath that can cause the breathalyzer to yield a false positive. Men and women process alcohol differently and at different rates, and the breathalyzer cannot discriminate between men and women. Even the depth at which you blow your sample can have ramifications for your reading. If you blow "too deeply," you can actually potentially cause a false positive: the deeper the breath you blow, the higher the BAC reading will likely be – independent of what your BAC actually is in reality.
All this is to say that, if you face DUI charges, you may be able to challenge your breathalyzer or blood test results.

For help crafting a forward thinking, strategically sound defense, look to Attorney Michael Kraut of Hollywood's Kraut Law Group. Attorney Kraut is a former prosecutor with excellent references and credentials – and a knack for developing intuitive and difficult to crack defenses.
If you have been arrested for a DUI in Pasadena or you are under investigation for driving under the influence in Southern California, please contact Los Angeles criminal defense attorney Michael Kraut for 24/7 assistance by phone at (323) 464-6453 or toll free at (888) 334-6344 or online.