No BS Guide to Avoiding a Pasadena DUI on New Year's Eve
New Year's Eve is possibly the most dangerous day of the year for Pasadena DUI accidents and injuries. Revelers intoxicated on champagne (and who knows what else) will no doubt be populating roads like the 5, the 210, and California Boulevard, and threatening their own lives as well as the lives of everyone else out there.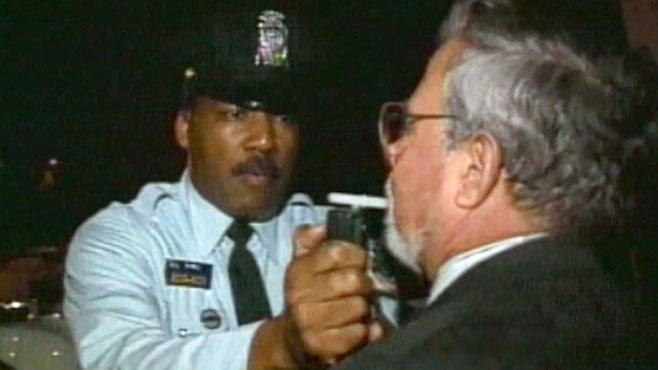 You obviously want to protect yourself against the possibility of being arrested and charged and ultimately convicted for Pasadena DUI on New Year's Eve. Not only would such a charge seriously ruin your evening, but your whole outlook on the New Year would be different. Your affirmations for the New Year could go from getting a new company off the ground or finding love to simply avoiding jail time.
A Pasadena DUI arrest or conviction would seriously throw off your 2012 game plans.
So, how can you protect yourself against this? If you Google around and read self-help literature, the answers seem easy enough: find a designated driver, know your limits, and if you do plan on drinking, avoid getting behind the wheel, etc.
Many people who know these rules – and have them branded onto their brains – nevertheless make mistakes at the 11th hour (literally) and still get behind the wheel and drive DUI. Why? Possibly because they do not pre-think their actions and behaviors!
If you are in a sober state of mind, you might say "of course, I would never drive DUI in Pasadena, that would be stupid." However, if you are out partying with friends, and you want to keep up with the action, and the next party is at a bar just two blocks away… common sense and good judgment can be derailed by the circumstances and surroundings.
To protect yourself, "pre-think" yourself into safety.
What might you say or do that could throw off your plan to drive safely this New Year's Eve? Why might you be tempted to get behind the wheel after "only having a few drinks"?
You don't have to spend 20 minutes doing this exercise. Just spend 5 minutes. Just take the time now, before you go out, to review your common triggers – triggers to misbehave, to do things that you regret in the morning, etc. – and make a conscious, specific effort to avoid doing those this year. If you don't trust yourself, write down these affirmations, and carry them on a little piece of paper or as a cell phone memo – a message from your wiser, more sober self to your more impulsive id-driven self to behave and avoid doing dumb things.
Of course, best intentions aside, mistakes happen. If you need a qualified Pasadena DUI criminal defense attorney, turn to Michael Kraut with the Kraut Law Group (790 East Colorado Boulevard, 9th floor, Pasadena, California 91101 Phone: (626) 345-1899). Attorney Kraut is a former prosecutor with 14-plus years of experience as a former Deputy District Attorney. He is Harvard Law School educated. He is well respected as a Pasadena DUI expert by institutions like KTLA, the Los Angeles Times, Fox News, etc.

If you have been arrested for a DUI in Pasadena or you are under investigation for driving under the influence in Southern California, please contact Los Angeles criminal defense attorney Michael Kraut for 24/7 assistance by phone at (323) 464-6453 or toll free at (888) 334-6344 or online.