Nine Most Talked about Celebrity and Southern California DUI Arrests in 2009 (Part I: January through June)
As the holiday season winds up and the business year winds down, it is time to reflect on some of the biggest Southern California DUI stories — news items that caught our attention, scared us, wowed us, or just surprised us. Here are nine of the most intriguing of these items.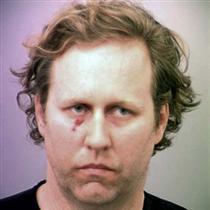 9. Roger Avary — the screenwriter of such classics as Pulp Fiction and The Rules of Attraction was involved in a tragic case collision on January 13, in which he hit and killed a tourist, Andreas Zedine. Avary was booked at the Ventura County Jail and held on a bail of $50,000.
8. Jani Lane — the 45-year-old former rock star (of the band Warrant — famous for songs such as Cherry Pie) was busted for DUI in Los Angeles on 9:30 p.m. on June 18. Although he hit a car — and had to make a bail payment of $30,000 according to reports from the LAPD — he did not cause injury to others.
7. Lori Petty — The actor, who starred in popular '80s movies like Point Break (with Keanu Reeves) and A League of Their Own (with Tom Hanks), was arrested after she drove into a Venice Beach skateboarder in early June. Bail was set at $100,000.
6. Joba Chamberlain — The baseball player was arrested on April 2nd for driving in Nebraska with a BAC of over 0.13% – nearly twice the legal limit for driving under the influence in California (0.08%).
5. Russell Rhodes — a local Tampa Florida news anchor (WTVT Channel 13) was arrested on January 16 for DUI after fleeing on foot from police. An officer allegedly tackled the anchor, who suffered bruising, lacerations, and injuries to his face.
4. Charles Barkley — Technically the basketball great was arrested on December 31st, 2008. But since his DUI stop in Scottsdale, Arizona occurred fewer than 24 hours prior to the fall of the Apple in Times Square, we're including him in 2009 category.
3. Brian Bosworth — the former Seattle Seahawks linebacker and actor (Stone Cold) was pulled over for a Los Angeles DUI while driving his Harley Davidson on Hollywood Boulevard. Bosworth failed a breathalyzer test and was released on a $5,000 bail.
2. Eric Carmen — The songwriter and lyricist, who is best known for hits from the 1980s such as Hungry Eyes and All By Myself, was sentenced in April for DUI in Ohio. In addition to having to pay fees of around $15,000, the 59 year-old spent 30 days behind bars.
1. Michael Phelps — Phelps was not technically arrested for DUI in 2009 (he was in 2004), but the Olympic gold medalist's flirtation with marijuana back in February led to much public consternation and endorsement contract cancellations. Although Phelps was not involved in any kind of injury accident, his celebrity status and formerly-squeaky clean persona proved irresistible to gossip mongers.

If you or a family member or a loved one has been tagged with a Southern California DUI, and you need help now to develop a strategy to fight the charges, look to Attorney Michael Kraut of the Kraut Criminal & DUI Lawyers. As a Harvard Law School educated lawyer and a former Deputy District Attorney for the City of LA (14 years), Attorney Kraut has a pragmatic knowledge of the system that proves invaluable to his clients.
If you have been arrested for a DUI in Los Angeles or you are under investigation for driving under the influence in Southern California, please contact Los Angeles criminal defense attorney Michael Kraut for 24/7 assistance by phone at (323) 464-6453 or toll free at (888) 334-6344 or online.