Nick Nolte's Son Nabbed for Driving Under the Influence in Southern California
In 2002, actor Nick Nolte was pulled over for a routine Southern California DUI arrest. His mug shot from that arrest — which depicted him as scary looking and out of control — took its place among the pantheon of the most infamous celebrity Los Angeles DUI mug shots of all time.
On October 7th, 2009 — seven years later — Nolte's son, Brawley, followed in his father's footsteps and received his own Los Angeles DUI charge after colliding with another car in Santa Monica. The 23 year-old Brawley also works as an actor; he starred as Mel Gibson's son in the movie Ransom. According to TMZ.com, when the police arrived to investigate the crash, they subjected Brawley to roadside sobriety tests, which he apparently failed. Bail was set at $5,000.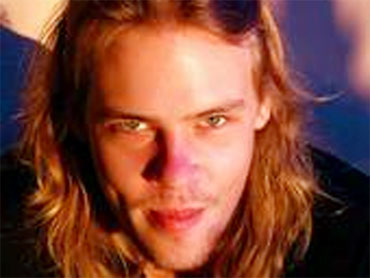 No doubt, Nolte will require the services of a high caliber Los Angeles DUI attorney to develop an effective defense. Fortunately for both Nolte and the other driver, no one was seriously injured. Notwithstanding, the young actor still could face serious penalties for this first time violation, if he's convicted.
Penalties for violating California Vehicle Code Section 23152 (a) and/or 23152 (b) can run a wide gamut. If you are convicted of a first time misdemeanor DUI in Southern California, the court can impose:
• Mandatory alcohol school — six weeks minimum, nine months maximum.
• Suspension of CA drivers' license — no restricted license to travel to work/school, one year suspension possible.
• Fines and court costs — a maximum fine of a thousand dollars may be imposed on top court costs, which can add up to much more than a thousand dollars.
• Strict probation terms — convicted offenders may be barred from drinking alcohol during probation; the police may be able to search your belongings without probable cause.
• A mandatory interlock device installation — this is a device that's fitted to your car that prevents you from driving unless you blow into it first. If your breath contains alcohol, the car won't start. Offenders must also pay for this service out of pocket.
• Jail time — misdemeanor DUI offenders must spend at least 48 hours in police custody and can get a sentence of up to six months behind bars.
Given the range and severity of these punishments, it's helpful to discuss your Southern California DUI matter with a practiced attorney, such as Michael Kraut. Prior to founding the Kraut Criminal & DUI Lawyers to provide services for criminal defendants, Attorney Kraut worked directly for the city of Los Angeles investigating and prosecuting DUI matters. Not only does Attorney Kraut boast a stellar record and positive client reviews, but he also boasts a wealth of unique legal knowledge and an impressive academic pedigree.

If you have been arrested for a DUI in Los Angeles or you are under investigation for driving under the influence in Southern California, please contact Los Angeles criminal defense attorney Michael Kraut for 24/7 assistance by phone at (323) 464-6453 or toll free at (888) 334-6344 or online.