Actress and Music Video Star Arrested For Southern California DUI
Actress and model Tawny Kitaen was arrested for driving under the influence in Southern California when Newport Beach Police pulled over her Range Rover mid-afternoon last Saturday. Kitaen starred in a provocative music video for the band Whitesnake in the 1980s and more recently has appeared on reality shows like Doctor Drew's Celebrity Rehab and The Surreal Life. According to an AP report, she was released shortly after her arrest on a $2,500 bail. Kitaen had been arrested back in 2006 on charges of possession of cocaine.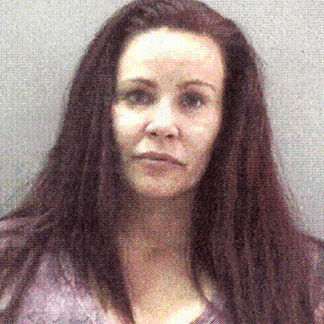 Celebrities like Kitaen often turn to an experienced Southern California DUI lawyer to deal with the many complicated legal entanglements that result from arrest. Without good representation, a DUI suspect may miss out on opportunities to challenge the prosecution's case and/or plea bargain down the charges.
Even seemingly straightforward misdemeanor Los Angeles DUI matters can turn exceedingly complex. Nuances in the law abound. For instance, consider that Southern California DUI law is actually covered by two key vehicle code sections: California Vehicle Code § 23152(a) and California Vehicle Code § 23152(b).
California Vehicle Code § 23152(a) stipulates that if you are driving a car and the police pull over your motor vehicle, and you are then found to be "under the influence" of alcohol or drugs, the police can arrest you. If you're convicted, you face a panoply of punishments, including jail, license suspension, points on your DMV record and fines.
California Vehicle Code § 23152 (b), on the other hand, stipulates that someone who drives with a blood alcohol content of 0.08% or above can be charged with a crime.
Los Angeles DUI suspects may be screened for alcohol or drug intoxication at the scene vis-à-vis tests like the roadside sobriety test, the preliminary alcohol screening (PAS) test, the breathalyzer test, and urine or blood tests.
To make an accurate defense, you'll likely need the services of a veteran and proven lawyer like Attorney Michael Kraut of the Kraut Criminal & DUI Lawyers. After serving as one of LA's most reputable and successful Deputy District Attorneys (in which capacity, he prosecuted literally dozens of DUI cases), Attorney Kraut switched several years ago to represent criminal defendants. In every DUI case, he brings to bear his uniquely deep and vast knowledge of how Southern California prosecutors operate.

If you have been arrested for a DUI in Los Angeles or you are under investigation for driving under the influence in Southern California, please contact Los Angeles criminal defense attorney Michael Kraut for 24/7 assistance by phone at (323) 464-6453 or toll free at (888) 334-6344 or online.