Multiple Burbank DUI Arrests? Maybe it's Time to Look at the Root Cause…
If you've been arrested, and potentially convicted, more than once for driving under the influence in Burbank, you might find it useful to evaluate the fundamental problem that's been getting you into trouble.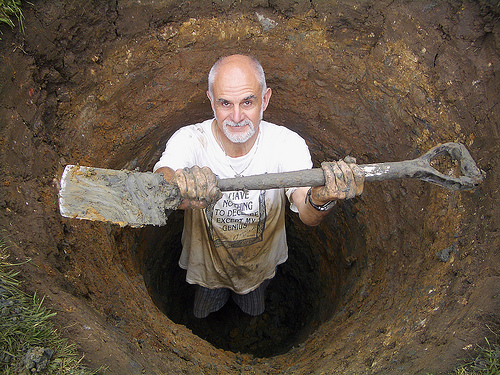 As Will Rogers once famously intoned, "If you find yourself in a hole, stop digging."
All well and good. But how does that translate into action?
More specifically, if you admit that something other than dumb luck contributed to your getting arrested multiple times for driving under the influence in Burbank, how do you objectively think through what's caused you so much pain and caused you to engage in such reckless behavior?
The standard party line is that Burbank DUI defendants are incompetent, ignorant, reckless, or (insert other negative judgment here). Labeling a person — or even a behavior — as "good" or "bad" is not necessarily that informative. It might make non-Burbank DUI drivers feel superior. It might make people who have been convicted of driving under the influence, per California Vehicle Code Section 23152 or 23153, feel guilty and ashamed. But it does not get at the root problem. A judgment is just a description, and a tenuous one at best.
So how do you make progress?
One way to make progress is to analyze the feelings and thoughts that you had before, during, and after your DUI arrest or other automobile event. The more discreet, focused, and comprehensive your survey of your thoughts and emotions, the easier it will be to spot patterns – habitual behaviors and ways of thinking. You can then use your new knowledge of said patterns to engineer a remedy.
For instance: say, after journaling about your experience, you discover that every time you've driven DUI in Burbank, you just-previously experienced a deep frustration, such as a job loss, family fight, or even rejection at an audition. If so, you can recognize that certain negative events trigger you to take leave of your senses. So the next time you find yourself in a situation where you are frustrated or angry, you can become consciously aware of the trigger and take measures to disrupt your pattern of partying or taking drugs to make the pain go away.
Of course, you may also have urgent logistical or legal concerns. The Kraut Criminal & DUI Lawyers in Burbank (2600 West Olive Avenue, 5th Floor, Burbank, California 91505 Phone: (818) 563-9810) can help. Attorney Michael Kraut is an experienced Burbank criminal defense attorney who specializes in DUI, and he can help you construct a rigorous, solidly structured defense.

If you have been arrested for a DUI in Burbank or you are under investigation for driving under the influence in Southern California, please contact Los Angeles criminal defense attorney Michael Kraut for 24/7 assistance by phone at (323) 464-6453 or toll free at (888) 334-6344 or online.