Mother Charged in DUI Death of Child in San Diego County
Police working Los Angeles DUI cases have to deal with some pretty difficult accident scenes. But there are probably few worse things than having to handle the aftermath of a DUI incident that involves young children, especially when one of them dies.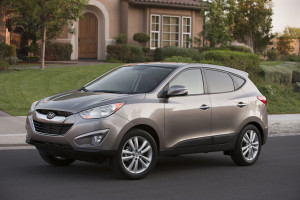 When El Cajon police officers arrived at an accident scene in the city around 10 p.m. on April 4, they found a 2010 Hyundai Accent that had had crashed into a telephone pole. They discovered 31-year old Brandy Teague and her three injured children inside the vehicle. Emergency vehicles transported the three children, ages 10, 3 and 2, to a nearby hospital, where doctors pronounced the three-year-old girl dead. The other two children suffered serious injuries but should recover.
It must have been a terrifying experience for the children. The oldest in the car, a 10-year old boy, ran to a nearby home to seek help after the accident, according to Fox5 San Diego news. An area resident reported the child had blood on his face and glass stuck in his eye.
Police speculated that Teague may have fallen asleep at the wheel of her vehicle just before the crash. Because she complained of pain, emergency responders took her to the hospital, but she didn't stay there long. She ended up in the jail charged with gross vehicular manslaughter, cruelty to a child and driving under the influence of drugs.
According to MADD, 1,145 children die each year as a result of a traffic accident. Of those cases, 17 percent involve a driver operating under the influence of alcohol or drugs.
Locating a seasoned and qualified Los Angeles DUI defense lawyer is a critical part of the process of reclaiming your life, your time and your peace of mind. Call ex-prosecutor Michael Kraut for a free consultation right now.
Did police stop you for driving under the influence in Los Angeles? Contact DUI defense attorney Michael Kraut for assistance at (323) 464-6453 or online. We're located at 6255 Sunset Boulevard, Suite 1520, Los Angeles, California 90028.