After Killing Teen, Illinois Driver Arrested Again for DUI
It would be devastating to learn that someone you loved had been killed or seriously injured by someone arrested for a Los Angeles DUI. It would make matters even worse if you found out that ten years later that driver hadn't learned his lesson.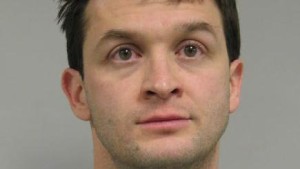 The family of 17-year-old Caitlin Weese of Elgin, Illinois, got the dreaded call back in 2003. Paramedics had rushed the high school senior to the hospital after 23-year old James Stitt hit her car head on. Weese died two days later just a few weeks before her high school graduation. Stitt had two prior arrests for DUI, and police found he was driving on a suspended license when he swerved into oncoming traffic and ran into Weese.
Stitt went to prison but got out in 2009. Just four years later, he got his license back, but had to use an ignition interlock device to start his car. Under current Illinois law, however, he was able to get that device removed after a year.
In November 2014, police found Stitt slumped over the wheel of his vehicle after he had crashed into two parked vehicles. After he failed a field sobriety test, police charged him with felony aggravated DUI. (There's been no resolution of that case to date.)
Stitt's latest arrest has spurred a move to change Illinois' DUI law. Thanks to an effort by Weese's family, who were outraged by Stitt's newest arrest, a bill making it much tougher for repeated DUI offenders to get their drivers licenses back is speeding through the state legislature.
Do you need help defending against a drug or DUI charge? Michael Kraut of Los Angeles's Kraut Law Group is a trustworthy, highly qualified former prosecutor. Call a Los Angeles DUI attorney today to strategize for your defense seriously.
If police arrested you for Los Angeles DUI, you may feel scared and confused. Contact Harvard Law School educated, ex-prosecutor Michael Kraut for assistance at (323) 464-6453 or online. We're located at 6255 Sunset Boulevard, Suite 1520, Los Angeles, California 90028.