Mel Gibson's 2006 Los Angeles DUI Back in the News after Gibson Curses TV Reporter
Mel Gibson's 2006 Los Angeles DUI arrest may have been the most written-about celebrity DUI arrests of the past decade. That's saying a lot, given the wall-to-wall coverage that celebrity DUIs merit (see, for example, the DUIs for Lindsay Lohan, Nick Nolte, Stephanie Pratt, etc.).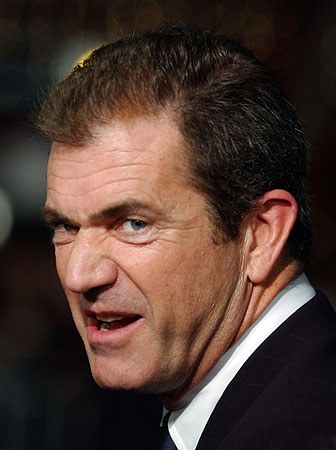 Gibson's arrest on Pacific Coast Highway on July 28, 2006 was relatively "ordinary" as far as Beverly Hills DUI arrests go. He was driving more than 40 miles over the speed limit with a BAC that later tested at 0.12% (California's legal limit is 0.08%), when he was pulled over and arrested by Malibu police deputy James Mee. Gibson allegedly launched into an anti-Semitic rant, behavior that he later admitted was "despicable."
Gibson and his publicists worked hard to put that memorable Southern California DUI arrest in the past. But old wounds opened on Wednesday February 3rd when the actor lashed out against Chicago television reporter Dean Richards (WGN TV), after Richards brought up the DUI during a TV interview about Gibson's latest film, Edge of Darkness. Richards asked the actor about his "drinking problems" and "the anti Semitic rant." Gibson shot back "that was almost four years ago, dude. I've moved on. I guess you haven't." Then, Gibson called the reporter an a****** — apparently unaware that the cameras were still rolling. (Gibson and his publicists have since done another round of damage control to keep this latest bit of hostility under wraps.)
Any mention of Gibson's arrest would be incomplete without a brief discussion of the penalties typically doled out for misdemeanor Southern California DUI. Even if it's only your first time pulled over for driving under the influence, you can still be subject to any one (and possibly even all) of the following punishments:
• Six weeks of DUI alcohol school (maximum nine months)
• Strict terms of probation for release. You may have to check in with a California probation officer periodically and adhere to other conditions and terms to get released.
• One year suspension of California drivers' license — no restricted license allowed
• A $1,000 fine
• Court costs (which can be significantly more than $1,000)
• Mandatory jail time of two full days in custody (48 hours); maximum half a year in jail
• Mandatory installation of interlock ignition device (IID) in your vehicle. (For instance, had Gibson been arrested for a Southern California DUI today instead of in 2006, he would have been compelled by law to install an IID in his 2006 Lexus LS 430.)
How can you effectively construct a defense so you won't have to endure these (many) penalties for driving under the influence in Burbank or elsewhere in Los Angeles?
Lawyers abound in Southern California who can nominally do this kind of defense work. But unless you're very careful about choosing, you can easily get second class representation, which could indirectly mean more stringent punishments and a longer, more costly road to rehabilitation. Fortunately, you have options…

Attorney Michael Kraut — a former Senior Deputy District Attorney for Los Angeles — can be of assistance. He attended Harvard Law School, and he has proven himself as both a prosecutor and a defense attorney many times over. He's well regarded by prosecutors, judges, and fellow defense attorneys alike. Peruse Attorney Kraut's CV online now to see if he would be a good match for your legal needs.
If you have been arrested for a DUI in Los Angeles or you are under investigation for driving under the influence in Southern California, please contact Los Angeles criminal defense attorney Michael Kraut for 24/7 assistance by phone at (323) 464-6453 or toll free at (888) 334-6344 or online.