Lucky for Yovani Gallardo, Brewers Pitcher Got Arrested in Milwaukee, Not Burbank, for DUI
A first offense for driving under the influence in Burbank is punishable as a misdemeanor (or felony if you hurt someone). But a first time DUI in Wisconsin is just a citation.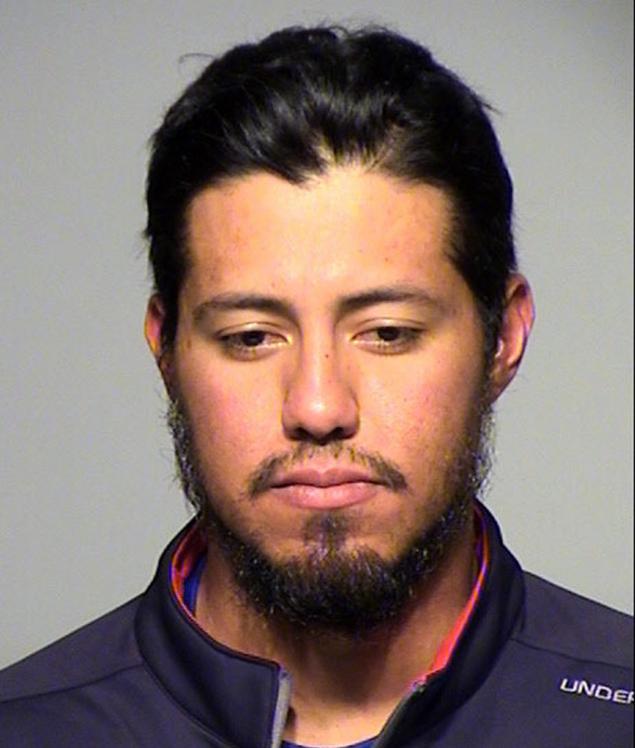 That's probably very good news to Yovani Gallardo, a pitcher for Milwaukee Brewers who was busted last Tuesday on a Milwaukee highway near Miller Park. His BAC – at least according to a breathalyzer test – was a monumental 0.22%.
To put that in perspective (long time readers know this), that's nearly thrice the legal limit for DUI in Burbank of 0.08%. A local sheriff said that Gallardo was swerving between lanes on the freeway. He was going substantially under the 55 mile per hour speed limit (around 40 miles per hour), which can be a "red flag" for police officers. While some DUI drivers speed, others go way too slowly – either approach can be extremely dangerous and cause accidents.
The Brewers released a statement re: Gallardo's arrest: "we have expressed our disappointment to him and he understands that behavior of this nature is of great concern to everyone in the organization. Yovani has acknowledged the seriousness of this incident and is taking full accountability for his actions."
The 16-game winner (from 2012) lost a brutal battle to St. Louis just three days before his arrest. His ERA in 2013 stands at an unfortunate 6.61. Gallardo is not the only Brewer who's struggling. The team as a whole racked up 32 consecutive innings without scoring before their Tuesday game. They have the worst record in the Central Division. Gallardo will have to pay fines for unsafe driving and DUI driving. But certainly worst things could have happened.
So how do you defend against a Burbank DUI charge?
The answer obviously depends hugely on the minute details of your arrest.
In some cases, it might make sense to challenge the breathalyzer test results. For instance, say you blew 0.10 or 0.09% – i.e. you were just above the cusp for DUI. If you're also diabetic or on a strange diet that could have affected your breath ketone levels (ketones are chemicals that can interfere with breath tests), you and your Burbank DUI defense lawyer might think long and hard about whether to challenge the results.
On the other hand, if, like Gallardo, you blew 0.22% BAC, you're going to have a much harder time breaking down the breath test (unless you can find some flagrant problem with it, such as a major calibration error or police incompetence/unconstitutional move). That doesn't mean that "all hope is lost." But it does mean that you need to calibrate your defense sensitively to the specifics of your arrest, your criminal background and other "you specific" factors.
Fortunately, a thorough, highly knowledgeable Burbank DUI defense attorney with the Kraut Law Group can help you. Get in touch with Attorney Michael Kraut and his team right now to get started on the path to rehabilitation and getting your life back.

If you have been arrested for a DUI in Burbank or you are under investigation for driving under the influence in Southern California, please contact Los Angeles criminal defense attorney Michael Kraut for 24/7 assistance by phone at (323) 464-6453 or toll free at (888) 334-6344 or online.