Lots of Southern California DUI Arrests on St. Paddy's Day
St. Patrick's Day, March 17th, is a notorious day for Southern California DUI arrests. 2010 was not that different. Consider statistics out of a single checkpoint in Bakersfield, California.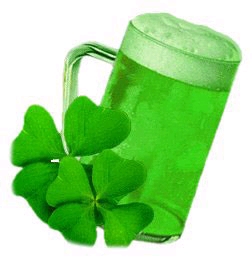 On March 17th, according to the Bakersfield Police Department Traffic Enforcement Detail, a checkpoint that ran from 5 pm to 7 pm on Golden State Avenue screened over 500 vehicles and netted a significant number of Southern California DUI arrests.
The official stats: 55 cars and trucks impounded, 41 unlicensed drivers cited, 8 drivers cited for violations of the California Vehicle Code, 12 drivers cited for driving on a suspended California license, 11 drivers required to perform a field sobriety test.
St. Patrick's Day can be a dangerous day to drive because of all the alcohol-related frivolity. Bars, for instance, sponsor special deals and host parties. Alcohol manufacturers, such as Guinness and Jameson, also host parties and sponsor contests and the like.
St. Patrick's Day is not the only dangerous day for Pasadena DUI events. Other holidays, such as the 4th of July, New Year's Eve, Superbowl Sunday, Memorial Day Weekend, and Veteran's Day witness more than their fair share of DUI incidents. The time of day you drive can also matter. If you want to avoid people who are driving under the influence in Pasadena, for instance, then steer clear of the roads late Friday night and early Saturday morning.
When police officers pull people over for suspicion of driving under the influence in Los Angeles, and they administer field sobriety tests, what exactly do they do?
Protocol differs from department to department. But several tests are "standard." These include:
• Horizontal gaze nystagmus test — this is a vision test. An officer has the suspect follow an object with his or her eyes. If the pupils do not respond correctly, DUI may be suspected.
• Walk the line test — a suspect is asked to walk several paces in two directions. If he or she demonstrates a lack of balance or coordination, DUI may be suspected.
• Finger to the nose test — suspect is asked to stretch out his or her arms and touch a finger to his or her nose with eyes closed. If the person "misses," DUI may be suspected.
• Suspect leans his or her head back and counts to 30. If he or she loses balance, DUI may be suspected.
Officers also look at other factors, such as the suspect's demeanor, coordination, logic (or lack thereof) of thought process, odor of alcohol, and any admission of guilt (such as statements like "I drank a lot of Guinness tonight.")
What should you do if you've been tagged for driving under the influence in Pasadena (or elsewhere in Southern California)?
Given the consequences of getting convicted for DUI (which can include jail time, huge court costs, drivers license suspension, mandatory IID installation, etc.), it makes a lot of sense to get excellent legal representation.

Fortunately, defendants can discuss their cases for free (and in confidence) with attorney Michael Kraut today. Attorney Kraut worked for nearly a decade and a half as a prosecutor for the city of Los Angeles. He attended Harvard Law School. He has served as an expert commentator on numerous national news shows, and he has a fantastic reputation both among former clients and among his legal peers.
If you have been arrested for a DUI in Pasadena or you are under investigation for driving under the influence in Southern California, please contact Los Angeles criminal defense attorney Michael Kraut for 24/7 assistance by phone at (323) 464-6453 or toll free at (888) 334-6344 or online.