Another Sports Arrest – Nope, Not a Los Angeles DUI This Time – This Took Place in Atlanta – But Southern California Sports Watchers Have Nonetheless Been Riveted by it
Los Angeles DUI arrests involving celebrities and sports figures are common news. Just take a quick scan through this blog, and you will come away flabbergasted at how many of our public figures have gotten in trouble for driving under the influence in Southern California.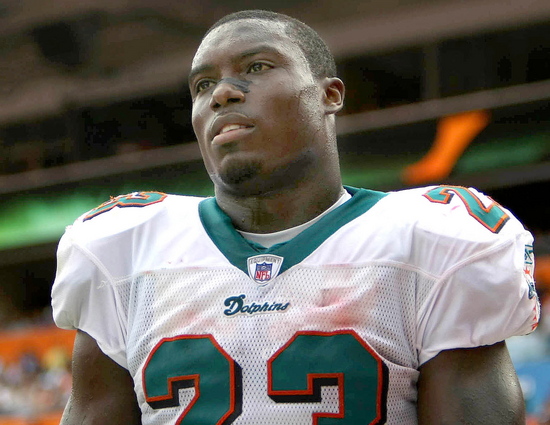 Today's entry concerns a DUI out of Atlanta, however, involving Miami Dolphins runningback Ronnie Brown. Last Friday night, Brown was pulled over for an improper lane change (he allegedly didn't signal), and the officer gave him a field sobriety test. He did not perform well on this test, so the officer took him into custody and booked him for DUI in Atlanta. After his release Saturday morning, Brown quickly hired an attorney. The Miami Dolphins as well as Brown's agent have kept relatively quiet about the incident, although his allies have pointed out that he has never been in any kind of legal trouble before. The 28-year old Pro Bowl runningback was a second pick in the 2005 NFL draft, and he is scheduled to continue to attend the Dolphin's voluntary training camp.
What happens when someone is pulled over for the first time for DUI in Pasadena, Glendale – or anywhere else in Southern California, for that matter?
If you are convicted of a misdemeanor, your life could instantly change. First of all, your California drivers' license could be suspended for an entire year, and you may not get a restricted license to drive for work or school.
Second, you may be required to install what's known as an Interlock Ignition Device (IID) in your vehicle. This is a breathalyzer-like instrument that you must blow into before you can start your car. It takes a reading of your blood alcohol concentration based on your breath, and if you even have the slightest hint of alcohol, your engine won't start.
Third of all, you will have to pay court costs and fines up to $1,000.
Fourth, you could face limits on your release, including probation, mandatory alcohol school, and other stipulations.
Fifth, you will have to do time in jail – a minimum of 48 hours.
Of course, if you are driving under the influence in Glendale and injure somebody, you could be convicted for a felony, and the punishments could be significantly harsher.
What can you do to respond effectively and efficiently to charges of driving under the influence in Southern California?
Your best bet is almost always to consult with a reputable, vetted, highly credentialed attorney.

The good news is that attorney Michael Kraut of the Kraut Law Group is available right now for free consultations. Whether you've been tagged for driving under the influence in Burbank, or you failed a roadside sobriety test in Long Beach, attorney Kraut can draw upon his Harvard Law School training and his experience as a senior Deputy District Attorney to provide you with a top tier defense.
If you have been arrested for a DUI in Glendale or you are under investigation for driving under the influence in Southern California, please contact Los Angeles criminal defense attorney Michael Kraut for 24/7 assistance by phone at (323) 464-6453 or toll free at (888) 334-6344 or online.