Los Angeles DUI Tragedy That is Lindsay Lohan… and What We Can All Learn from Her
Last Friday, a judge made the call to sentence starlet Lindsay Lohan to 120 days behind bars for violating probation connected with her 2007 Los Angeles DUI bust. As one might predict, news outlets across the nation lit up with provocative (and at times unseemly) discussions about the "Freaky Friday" star's punishments, which also include 480 hours of mandatory community service.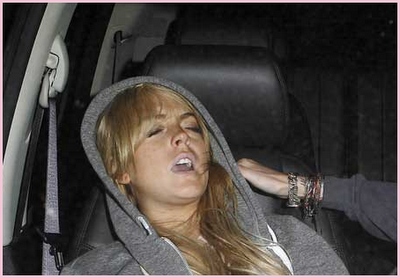 Perhaps no other story about Pasadena DUI, Glendale DUI, Burbank DUI, or Los Angeles DUI has come close to generating this many headlines – even Mel Gibson's famous anti-Semitic tirade (connected with his 2006 arrest for DUI on the PCH) doesn't compare. Why are people so fascinated by the starlet's continued legal troubles? And what does her punishment for probation violation tell us about how DUI law?
Before we get into these thorny questions, we should mention that Lohan might even suffer more. In June, she'll go to trial pursuant to charges that she stole a $2,500 necklace from an L.A. jewelry shop. Video of Lohan trying on the necklace has gone viral; and the jewelry store owner herself has received brutal press from fans of Lohan, who allege the owner is simply pressing her grand theft charges to drum up business and notoriety.
Nathan Folks, a producer friend of Lohan, expressed his dismay over the sentence: "(Lohan) wants to go to AA and NA and serve 400 hours…she has already been doing lots of charity work."
Some bloggers have suggested that Lohan's "Riches to Rags" tale attracts us because of its archetypal nature. In other words, it resonates with a kind of story that we are all used to – that of someone obtaining money/fame/fortune, then losing it due to some bugbear or fatal flaw. Often, there is redemption angle at the end of the story, where the hero (or in this case heroine) rises from the ashes of turmoil and flourishes again. Hopefully, Lohan will indeed get that "happy ending" and regain her stamina, stability, and positivity.
As for the legal implications – the case probably best illustrates that no one is above the law. Your Los Angeles DUI penalties will go up if you violate your probation, hurt someone while driving DUI, or commit multiple offenses (i.e. become a recidivist). Although a reputable and smart Los Angeles criminal defense attorney can help you escape some of the worst penalties and develop a plan to rehabilitate yourself – no attorney is a miracle worker. If, like Lohan allegedly has, you continue to flout the terms of your release/probation, the law eventually will catch up to you, and you will pay costs.
Fortunately, there are amazing resources out there that can help you. The Kraut Criminal & DUI Lawyers (offices in LA at: 6255 Sunset Boulevard, Suite 1520, Los Angeles, California 90028) can provide a free and totally confidential consultation today. Michael Kraut is a former L.A. city prosecutor (senior deputy D.A.) – he uses his knowledge of prosecutorial tactics and his deep relationships to generate effective defense strategies for his clients.

If you have been arrested for a DUI in Los Angeles or you are under investigation for driving under the influence in Southern California, please contact Los Angeles criminal defense attorney Michael Kraut for 24/7 assistance by phone at (323) 464-6453 or toll free at (888) 334-6344 or online.