Beverly Hills DUI Lessons – Tampa Bay Buc Exec's DUI May Hold Lessons for How to Contain the Problem
Analysts and policy experts who look at the problem of driving under the influence in Beverly Hills (and elsewhere in the Southland) often examine data on a surprisingly superficial level.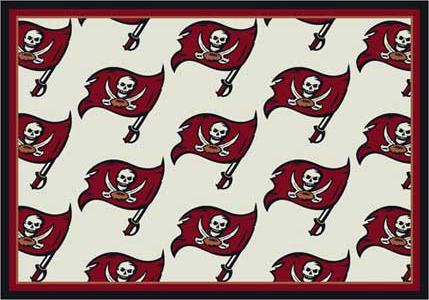 In other words, it's often a "quick fix" game – blame the driver, and get on with it. But a breaking story out of Tampa Bay suggests that, whether you've been arrested for DUI in Pasadena, Glendale DUI, Los Angeles DUI, DUI in Burbank, or DUI wherever else, you may have more than yourself to blame.
Not convinced? Read on…
37-year old Jayson Kaiser, an Assistant to the Head Coach of the Tampa Bay Buccaneers, got pulled over for DUI last Wednesday. There was nothing particularly newsworthy about the arrest, other than the fact that Kaiser works for the Bucs. News reports say that Kaiser had been driving a 2006 Hyundai when officers stopped him on West Osborne Ave. Kaiser exhibited a lot of signs that are typically associated with Beverly Hills DUI – such as slurred speech, bloodshot and glassy eyes, and odor of alcohol on his person. He said he hadn't been drinking, and he refused both field sobriety and breathalyzer tests.
Kaiser's car was impounded, and he was held on a bail of $500. A spokesman for the Bucs, Jonathan Grella, told reporters "we aware of matter and are in the process of reviewing it internally."
So, Kaiser's arrest is pretty standard stuff – nothing that regular readers of this blog haven't read about a million times. But what's interesting here is that, according to reports, Kaiser is actually the THIRD member of the front office/coaching staff of the Bucs to be arrested in one calendar year. In March, Shelton Quarles, a pro scouting coordinator got tagged with DUI. Last September, an Assistant Offensive Line Coach, Chris Mosley, got tagged for DUI. So, 3 DUIs on the staff within one calendar year! Is that a coincidence? Statistically, it certainly could be.
But it also suggests that potentially something culturally is going on here. Maybe the Bucs' front office culture is "giving the green light" to driving under the influence somehow. This doesn't mean that the men who got arrested shouldn't have been more careful — or should somehow be exonerated because of the social influence factor.
But it does suggest that, if we really want to get to the heart of what causes motorists to drive DUI, we need to look beyond "blaming the individual" and examine the cultural influences that may be the root causes. The thinking is: if we can change what's going on culturally, we may be able to tamp down on the number of arrests – and make our roads safer.
If you or someone you care about has been recently charged with the crime of driving under influence in Beverly Hills, a Los Angeles criminal defense attorney can be a crucial guide. Connect with the Kraut Criminal & DUI Lawyers in Beverly Hills at 
9107 Wilshire Blvd., Suite 450, Beverly Hills, California 90210 Phone: (310) 550-6935. As a former prosecutor, Mr. Kraut has many connections and an in-depth knowledge and understanding of the Los Angeles prosecutors who will be working your case. Mr. Kraut is a Harvard Law School educated lawyer who is often called upon by media organizations like The New York Times, The Los Angeles Times, KTLA, and Fox News to provide his insights into breaking news in the Los Angeles DUI arena.

If you have been arrested for a DUI in Beverly Hills or you are under investigation for driving under the influence in Southern California, please contact Los Angeles criminal defense attorney Michael Kraut for 24/7 assistance by phone at (323) 464-6453 or toll free at (888) 334-6344 or online.