Burbank DUI Breathalyzer Disaster – Alco-Sensor V Breathalyzers Found to Be "Erratic" – Hundreds of Cases Could Be Affected
Last week saw some major breaking Burbank DUI news – the Ventura County District Attorney's Office released memos showing that Intoximeter's Alcohol Sensor V breathalyzer tests — used in the field between January 20 and March 31st this year — have demonstrated "erratic results." The upshot is that many people arrested for crimes like Burbank DUI, Pasadena DUI, Glendale DUI, and Los Angeles DUI over past three months might have been victimized.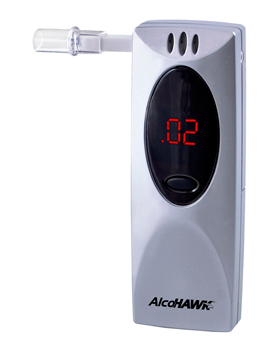 According to reports, an officer in the field discovered the defect in the new breathalyzers. He reported the problem, and the police quickly pulled the machines from the field (128 devices total – each one worth approximately $4,800!).
Further testing revealed that chilling the machines skewed their readings. Officers get four hours of training on breathalyzers before they use them in the field. Intoximeters Incorporated (a St. Louis Company) allegedly put the devices through pretty vigorous beta testing. But despite these precautions, serious design flaws persisted. Tragically, the flaws may have lead to the unjust arrests and convictions of many people in 2011.
As this Burbank DUI blog often points out, the legal limit (stipulated by California Vehicle Code Section 23152(b)) for driving under the influence in CA is 0.08% BAC. This means, in other words, if you blew into an Alco-Sensor V machine and got a reading of, say, 0.10% BAC, you might have been arrested for a crime you didn't actually commit.
An experienced Los Angeles Criminal Defense Attorney, such as Michael Kraut of the Kraut Law Group (offices in Burbank at: 2600 West Olive Avenue, 5th Floor, Burbank, California 91505 Phone: (818) 563-9810), would point out that breathalyzers in general have far more flaws than the public typically knows about.
Men and women, for instance, process alcohol differently. Diabetics and dieters often produce chemical compounds known as ketones on their breath which can generate "false positives" on BAC tests. The devices may be poorly calibrated or misinterpreted. The devices may also malfunction under certain pressure and temperature conditions –witness what happened here with the Alco-Sensor V debacle.
This breathalyzer disaster also drives home how important it is for defendants to work with high-quality attorneys. When you are charged with a DUI, not only can lose your license, but you can also be slapped with penalties such as fines, court costs, jail time, mandatory probation, mandatory IID installation, and alcohol school. You may also face negative repercussions for your career and reputation.
Attorney Michael Kraut of Los Angeles' Kraut Law Group can speak with you about how and why you got pulled over for Ventura County DUI and explain your rights, responsibilities, and "best path" forward, so you feel more comfortable and secure about the direction of your defense.

If you have been arrested for a DUI in Burbank or you are under investigation for driving under the influence in Southern California, please contact Los Angeles criminal defense attorney Michael Kraut for 24/7 assistance by phone at (323) 464-6453 or toll free at (888) 334-6344 or online.