Los Angeles DUI Law Ineffective? Sacramento Bee Questions Wisdom of IID Law
As this blog reported many months ago, the world of Los Angeles DUI got shaken up significantly last year when a pilot program went into effect in Los Angeles, Sacramento, Tulare, and Alameda Counties that mandated that convicted DUI drivers install ignition interlock devices (IIDs) in their vehicles – even for first time DUIs. These "test counties" have demonstrated surprisingly lackluster results, according to a Sacramento Bee analysis published last Monday.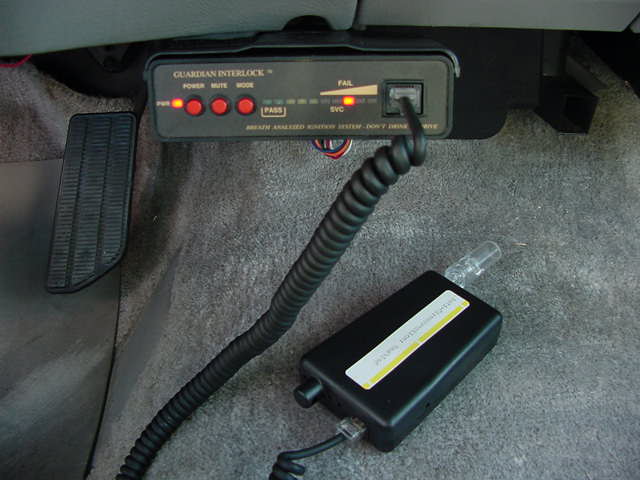 Before we dive into the analysis, let's recapitulate what this law mandates, so that if you or someone you care about has been pulled over for driving under the influence in Pasadena, DUI in Glendale, Los Angeles DUI, or Burbank DUI, you will understand a little bit more of what's at stake.
The law – champion by Mike Feuer, a Democratic assemblyman from L.A. — requires DUI convicts to install a breathalyzer-like device called an ignition interlock device in his or her automobile for five months. Until if you blow a "sober" breath into the device, you can't start your car. The IID should, at least theoretically, thus prevent recidivist (repeat) Los Angeles DUI drivers from endangering themselves and others on the road.
Unfortunately, statistics suggest that the DUI law is not working as planned. Since its incipience, over 13,000 people have been convicted of DUI in the test counties. But California officials confirm that just 1,335 of these convicted drivers got IIDs in their vehicles. Some experts believe that many convicts might be driving illegally – without an IID or even a valid driver's license.
Assemblyman Feuer is not oblivious to the problem. The Friday before last, he admitted that it may be time to assess the efficacy of the law: "lives are at stake… it's extremely important we implement this properly."
From a policy standpoint, we can draw a lesson here. Sometimes solutions that seem "extremely obvious" lead to weird consequences. The cure can be worse than the disease.
This isn't to say that the Los Angeles DUI program can't be somehow rehabilitated or made to be more effective – just that policy makers need to have a certain amount of humility and need to rely more on data than on emotion when constructing creative solutions to make our roads safer.
From a practical point of view, if someone you care about has been charged recently with a crime like DUI, a Los Angeles criminal defense attorney (such as Michael Kraut, a Harvard Law School educated former prosecutor who has offices at: 6255 Sunset Boulevard, Suite 1520, Los Angeles, California 90028) can provide crucial advice. Build a better defense by connecting to a knowledgeable, results proven (99% success rate at jury trials) lawyer now.

If you have been arrested for a DUI in Los Angeles or you are under investigation for driving under the influence in Southern California, please contact Los Angeles criminal defense attorney Michael Kraut for 24/7 assistance by phone at (323) 464-6453 or toll free at (888) 334-6344 or online.