Los Angeles DUI Experts Riveted by Tragic Case of Man Nabbed for Eighth DUI – after Just Getting Out of Jail for Killing Someone While DUI
Bloggers who follow stories about driving under the influence in Southern California were glued to their computers last Monday afternoon following a case out of Franklin County, Vermont involving a man arrested for his eighth lifetime DUI.
The defendant, Douglas Gardner, was last arrested for driving under the influence in 1989, when he crashed head-on into a car and killed 20-year Billy Labier-Boucher. Gardener served a 20-year prison sentence. After securing release last month, Gardner almost immediately got back into trouble. He allegedly stole a Pontiac Aztek, drank two beers and a vodka, and veered off Route 78 in Highgate into a bog. The Vermont troopers who found him tested his blood alcohol content at 0.156% – nearly twice the legal limit for Southern California DUI of 0.08%, as defined by California Vehicle Code Section 23152(b).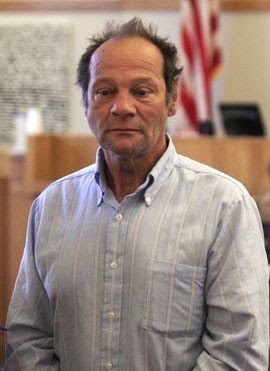 The state attorney asked for bail to be set at $100,000, but Judge Greg Rainville went one step further and ordered Gardener held without bail. The Judge remarked: "you are a threat to the safety of the public… if I can't stop you from driving, I can't allow you on the streets." The Judge's ruling elicited enthusiasm from Pat Labier-Boucher, the mother of the man that Gardner killed in 1989. Labier-Boucher said: "it was like 20 years ago… it's like reliving the whole thing again… I hope he is behind bars forever."
Obviously, similar cases of manslaughter DUI in Glendale and elsewhere are tragic for many reasons. But what does local law say about Los Angeles DUI manslaughter charges?
According to Penal Code Section 191.5(a), in very serious cases, a defendant can be charged with "gross vehicular manslaughter while intoxicated." Prosecutors don't necessarily have to go for this charge. But to prove gross vehicular manslaughter, prosecutors must meet a very high burden. First, you must show that the defendant drove under the influence of drugs or alcohol with a BAC of 0.08% or more. Second, you must show that the defendant committed a driving infraction, misdemeanor, or other legal act that could lead to death of another person. Third, you must show that the person committed this act with gross negligence. And fourth, you must show that the grossly negligent act led to the actual death of someone.

If you are dealing with a serious DUI in Southern California charge, you may need serious legal assistance. Connect today with Michael Kraut of the Kraut Criminal & DUI Lawyers in Los Angeles. Michael Kraut served for nearly a decade and a half as a prosecutor for the city of Los Angeles – putting DUI defenders behind bars. He knows how prosecutors and judges think and knows what incentives and arguments they respond best to.
you have been arrested for a DUI in Glendale or you are under investigation for driving under the influence in Southern California, please contact Los Angeles criminal defense attorney Michael Kraut for 24/7 assistance by phone at (323) 464-6453 or toll free at (888) 334-6344 or online.