Los Angeles DUI Debacle – LAPD Officer Busted for DUI Near LAX
We expect LAPD officers to pull people over and arrest them for crimes like driving under the influence in Los Angeles; what we don't expect is for police officers to speed the wrong way down the Sepulveda Tunnel on their motorcycles and then themselves get busted for misdemeanor DUI.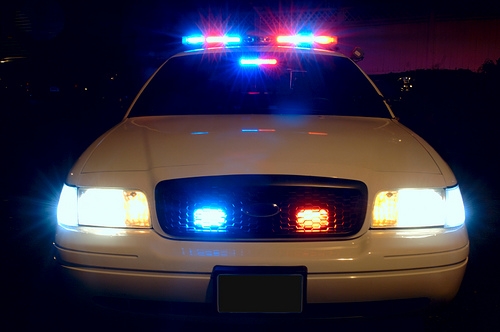 But that's exactly what officer Joseph M. Bezak stands accused of.
Bezak's saga illustrates that, just because you're educated about the dangers of driving DUI in Glendale, DUI in Pasadena, DUI in Burbank, or DUI in LA doesn't mean that you're going to use good judgment all the time.
According to news reports, early Saturday morning, officers got a radio call that someone was riding a motorbike north in the south-bound lanes. They pulled the 41 year old Bezak over. According to the Daily Breeze: "Bezak is assigned to LAPD's Hollywood division, but it was unclear whether he was placed on administrative leave."
This arrest unearths some deeper, troubling issues.
Probably few people understand the dangers of driving under the influence in Los Angeles (as defined either by California Vehicle Code Sections 23152 (b) or 23152 (b)) better than do LAPD officers, who often see the grisly results of DUI crashes up close and personal.
If an LAPD officer himself is capable of overriding his sense of safety and security – and his professional duty to serve and to protect — what does this all say about the malleability of human behavior? Can we train ourselves to be behave better on the road? Or are some people – in certain situations – simply unable to hear, understand, or process how to drive safely?
These questions are important to ask. Most people think about Los Angeles DUI drivers as somehow different or "below" other people/drivers. "There is something wrong with those people," we think. But is there really? Or are we all (or at least most of us) capable of committing a crime like this – or other similar vehicular crimes – given the right (or, better said, wrong) set of circumstances?
It makes people uncomfortable to think that DUI offenders are very similar to "people they know." But this is obviously the case.
We should shift away from the mentality of blaming drivers who make bad judgment calls and instead try to strike out at the real enemy – the circumstances, cultural influences, etc that allow the "phenotype" (if you will) of the DUI driver to express.
On a more pragmatic note, individuals who are struggling with how to handle a DUI arrest can connect with Attorney Michael Kraut of Los Angeles's Kraut Law Group for a free and confidential case evaluation. Mr. Kraut is a very experienced Los Angeles criminal defense attorney who spent a lot of his career working as a prosecutor. He's got a fantastic record at jury trails, great relationships with prosecutors, and a deep command of the relevant law.