Glendale DUI Sports News – Coach Dikta's Son Stopped for DUI in Deerfield Illinois
Most incidences of driving of under the influence in Glendale have nothing to do with the game of football. Perhaps it's because Los Angeles simply doesn't have a professional NFL team. (The Chargers don't count, folks.)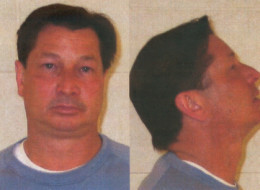 But more than any story about Los Angeles DUI, Burbank DUI, DUI in Glendale, or DUI in Pasadena last week, one sports-related DUI incident has caught the attention of fans throughout the Southland – Michael P. Ditka, the son of the famous Chicago Bears coach Mike Ditka, got stopped on April 20th for driving under the influence.
The Deerfield police report claims that Ditka's black Hummer had been running in a parking lot with its headlights on. Ditka later protested: "I was not driving the car… I was parked. The keys weren't even in the ignition. I plan on pleading not guilty."
The police report said that Ditka smelled like alcohol, had bloodshed eyes, and slurred speech. A BAC test revealed that he had a blood alcohol concentration of 0.189% — double the limit of Glendale DUI, according to California Vehicle Code Section 231512 (b). Ditka is well aware of the potential problems that his arrest will create: "This will create a lot of bad PR… I don't want to create a problem for (my dad). People are now going to ask him a million questions."
This is not the younger Ditka's first scrape with the law. In 1998, Ditka allegedly got extremely enraged after watching a New Orleans Saints' game on TV (his dad was the coach of the Saints at the time). Ditka allegedly pushed his girlfriend. He later pled guilty to a battery charge, served a year's probation, paid a fine, and made a $500 contribution to a shelter for battered women.
Unfortunately, in today's "gotcha" media, defendants like Ditka are often presumed guilty before all (or indeed most) of the facts get aired. This is tragic, in that it creates a bind for anyone who has been arrested for DUI. One of the jobs of a Los Angeles criminal defense attorney is to provide compassion and empathy – as well as to address the urgent legal and logistical issues at hand.
Often, the situation is far more complicated and nuanced than news reports – or even defendants themselves – acknowledge. Mr. Michael Kraut of Glendale's Kraut Criminal & DUI Lawyers (121 W Lexington Dr, Glendale, CA 91203 Phone: (818) 507-9123) has experience working with both sides of Los Angeles DUI cases. For 14 years, he served as a senior deputy district attorney for Los Angeles – one of his main duties was to prosecute DUI offenders. Now, he works for defendants and utilizes his unique vantage as a former prosecutor to develop meticulous defense strategies.