Los Angeles DUI Crackdown Nets Over 1,500 Arrests in Two-Week Period
Over 100 anti-Los Angeles DUI operations throughout the county led to over 1,500 arrests in a 13 day span stretching from August 16th through Labor Day weekend.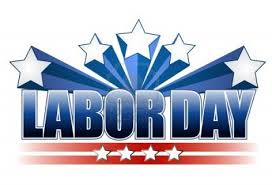 The Sheriff's Department said that the total number of arrestees – 1,546 – was up over last year's numbers (1418). Police coordinated 100 different agencies throughout the Southland to deal with the problem of late summer DUI driving.
Per the Sheriff's Department: "this Labor Day holiday weekend, extra DUI saturation patrols and DUI checkpoints were deployed in multiple cities in Los Angeles County." Some of the cities where these DUI checkpoints took place include: Inglewood, Pasadena, Redondo Beach, Vernon, East Los Angeles, Santa Fe Springs, West Valley Area, 77 Street Area, Malibu, Norwalk, Pomona, St. Gabriel, Whittier, El Monte, Long Beach, Torrance, Antelope Valley, West Los Angeles, Rampart Area, Northeast Area, Devonshire.
Why all the fuss?
Holiday times — such as Labor Day, Memorial Day, Thanksgiving, 4th of July, St. Patrick's Day, New Year's Day, and Christmas — are notorious for causing "spikes" in Los Angeles DUI arrest numbers.
What causes this spike? This is a more interesting question!
The obvious explanation — why we see increases of Los Angeles DUI arrests on Labor Day — is that people "party more" during the holidays. Thus, they drink more, smoke marijuana, and generally "let their guards down." This hypothesis is probably mostly correct, but the truth could be subtler than meets the eye.
Here's what most people think is why holiday DUIs happen:
1. Individuals who ordinarily would "misbehave themselves" take the opportunity of the holiday weekend to "get a little crazy." These bad apples are the root problem.
Here's a second hypothesis:
2. Everyone (or least a huge slice of the population) "gets a little crazier" on the holidays. So the spike in DUI arrests doesn't reflect the bad-to-worse behavior of a small criminal few but rather shows the natural statistical consequence of what happens when "we all imbibe too much."
That may be somewhat confusing. But it's an important distinction to understand, if you or someone or you love was arrested for DUI in Los Angeles over Labor Day or some other holiday weekend. Because right now, you're probably feeling like "I'm the bad guy (or girl)." You and you alone screwed up. And, indeed, you might have! If that's the case, you may face a series of punishments, including jail time, license suspension, forced probation, mandatory alcohol school, higher auto insurance premiums, and so forth.
But it's important to see your DUI arrest in context, as well.
By all means, take responsibility for dangerous actions that you did. But don't want to go too far with the self-flagellation, either, and attribute your arrest to an innate moral failure or a character flaw. It simply might have been that you were in the wrong place at the wrong time. You pushed yourself a bit past your comfort zone and got caught.
Building an Effective Defense
No matter what happened or why, you're probably confused about your options. Talk to Michael Kraut, an experienced ex-Deputy District Attorney for Los Angeles, to understand what can be done. Mr. Kraut is a Harvard Law School educated ex-prosecutor with excellent relationships with the legal community.