Los Angeles DUI Checkpoints will Expand, Thanks to Large Grant from the California Office of Traffic Safety
Last week, the California Office of Traffic Safety announced that it has awarded a $1.1 million grant to the Los Angeles County Sheriff's Department to expand Los Angeles DUI checkpoints, in an ongoing effort to fight back against injuries and deaths on Southland freeways and surface streets.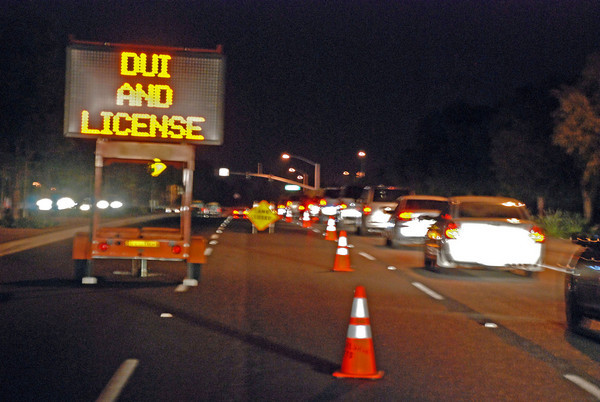 If you've recently been pulled over for Pasadena DUI, Glendale DUI, Los Angeles DUI, or Burbank DUI, you may have had an inkling that the Los Angeles Sheriff's Department was stepping up patrols and enforcement. In fact, the LASD has experimented with new methods and generated new results over the past several years. Three separate motorcycle safety enforcement operations apparently have reduced motorcycle accident fatalities in California. In 2009, 29% fewer motorcyclists died on Southern California road than did in 2008. That said, California is still one of the three most dangerous states for motorcyclists.
The LASD hopes to use the grant money to pursue "warrant searches and stakeouts for repeat DUI offenders, saturation patrols, and court stings." The Director of the California Office of Traffic Safety, Christopher Murphy, celebrated California's reduction in alcohol impaired collisions over the past several years. But Murphy insisted "to keep this trend going, we will continue to strive the meet our vision – towards zero deaths, every one counts."
Two vehicle code sections may be applicable to the crime of DUI in Southern California. The first, California Vehicle Code Section 23152(a), says that, if a police officer pulls you over while you are driving a car, truck, motorcycle, or other motor vehicle, and you happen to be under the influence of alcohol or a narcotic, you may be arrested and taken to jail and then charged with a crime. If you are convicted of this crime – even for a misdemeanor – you can face fines and court costs, license suspension, forced installation of a device in your vehicle that will prevent you from driving if you've been drinking at all, and mandatory jail time.
A second relevant law, California Vehicle Code Section 23152(b), defines the crime of Southern California DUI slightly differently. It says that, if you drive with a blood alcohol concentration of 0.08% or more, you can be arrested for DUI and subject to the penalties described above set forth in 23152(a).
If you've injured somebody while driving under the influence, other sections of the CVC may be relevant. For instance, DUI with injury is covered by California Vehicle Code Sections 23153(a) and 23153(b). Essentially, these sections can elevate standard misdemeanor charges to felonies if the DUI driver caused injury to another person.
Responding Effectively to Charges
Your legal representation can make an enormous difference to your ultimate sentencing and punishment. A resourceful Los Angeles DUI attorney, like Los Angeles Criminal Defense Attorney Michael Kraut, may even get the charges against you dropped altogether.

For a thorough and free assessment of your defensive possibilities, connect with the Kraut Criminal & DUI Lawyers in Hollywood. Attorney Michael Kraut used to be a Deputy District Attorney for LA, and this Harvard Law School educated lawyer now helps Los Angeles DUI defendants develop resourceful and principled strategies to fight back against unfair charges and reclaim their lives.
If you have been arrested for a DUI in Burbank or you are under investigation for driving under the influence in Southern California, please contact Los Angeles criminal defense attorney Michael Kraut for 24/7 assistance by phone at (323) 464-6453 or toll free at (888) 334-6344 or online.