Southern California DUI Experts Pay Close Attention as Prosecution Rests in New York Yankees Catcher's Manslaughter Trial
On November 10, former Yankee superstar Jim Leyritz watched on as prosecutors in his DUI manslaughter case finished their case against him. As those of you who follow Southern California DUI celebrity news likely already know, Leyritz faces 4 to 15 years in jail for killing 30-year old Fredia Ann Veitch on December 28, 2007.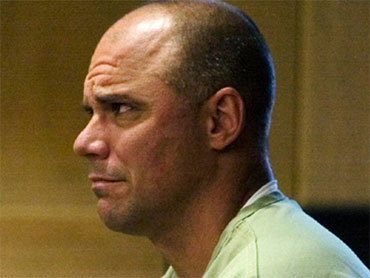 If you've been recently pulled over for driving under the influence in Burbank, DUI in Pasadena, Los Angeles DUI, or DUI in Glendale, hopefully it was under less tragic circumstances. Known best for slamming home a key homerun in the 1996 World Series, Leyritz retired from baseball in 2000. Unfortunately, 7 years into his retirement, he hopped into his red Ford Expedition while significantly over the Florida (and Southern California) legal limit of 0.08% BAC. A later blood test showed that he had a BAC of 0.14% hours after the crash.
Earlier this year, Leyritz paid Veitch's family for the wrongful death: $250,000 in insurance payments as well as payments from his own pocket: $1,000 per month for 100 months.
Prosecutors called numerous expert witnesses, including Donald Felicella, who told the jury that evidence suggests that "there was not anything to indicate that speed was a factor." Veitch had also been driving under the influence. Evidence showed that she had a BAC of 0.18% at the time of the crash. She was actually thrown out of her vehicle because she hadn't been wearing a seat belt.
According to California law, if you get convicted of vehicular manslaughter while DUI, you can face extremely serious penalties – particularly if you committed vehicular manslaughter with "gross negligence." In rare cases, prosecutors may charge defendants with a crime called DUI murder. This is actually an even more serious crime than DUI vehicular manslaughter with gross negligence. Also known as a "Watson Murder," DUI murder carries penalties of 15 years to life in jail. It is essentially equivalent to second degree murder.
Whether you were arrested at a Los Angeles DUI checkpoint after you blew a breathalyzer result of 0.09%; or you got involved in a serious injury collision while allegedly under the influence, you may need good legal advice immediately from a Los Angeles DUI lawyer, like Los Angeles Criminal Defense Attorney Michael Kraut.

Connect with former city prosecutor Michael Kraut at the Kraut Criminal & DUI Lawyers today to determine your best options. Attorney Kraut is a Harvard Law School educated former prosecutor. He uses his connections in the Los Angeles DUI community to service clients and get the best possible results.
If you have been arrested for a DUI in Los Angeles or you are under investigation for driving under the influence in Southern California, please contact Los Angeles criminal defense attorney Michael Kraut for 24/7 assistance by phone at (323) 464-6453 or toll free at (888) 334-6344 or online.