Los Angeles DUI Bloggers Note Explosion of Baseball Related DUI Arrests
Austin Kearns, a Cleveland Indians outfielder charged with DUI few weeks ago, will appear in Jessamine County District Court on March 10th: those who follow Los Angeles DUI news have noticed that major leaguers like Kearns, Miguel Cabrera, and Coco Crisp have all been snagged by DUI charges recently. Is this a wakeup call for the MLB?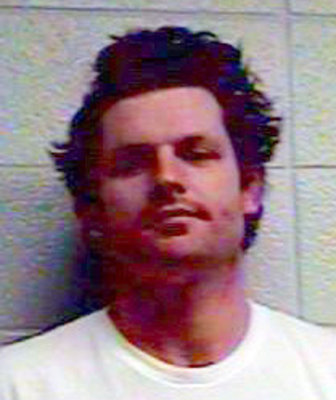 Here's the reality: celebrities and sport stars appear to be treated differently when they get arrested for DUI in Burbank, DUI in Pasadena, Glendale DUI, and DUI in Los Angeles. But the law — at least in theory! — affords the same exact legal resources to all defendants. Some MLB analysts have pointed to Kearns' arrest — and his reaction to being pulled over – as indicative of a "holier-than-thou" attitude some celebrities take when they get caught doing illegal acts.
Irrespective of whether that's true or not, here are the key details about Kearns' stop:
• Police in Jessamine County pulled the 30-year-old outfielder over on February 12th at around 2:30 in the morning on Golf Club Drive.
• Kearns allegedly had been driving down an emergency road without his headlights on, and he was weaving all over.
• The Deputy Sheriff noted that Kearns "smelled of alcohol and had slurred speech" and "was very unsteady on his feet and leaned against the vehicle to steady himself."
• Kearns refused to take field sobriety tests, and he refused to take a breathalyzer test.
• In addition to his DUI charge, Kearns faces a charge for failing to keep up his insurance.
• He paid $100 on a $1000 bond to get released from jail.
• The report alleges that Kearns admitted that he had drunk "a couple of bourbons and cokes" and that he asked the officer to "cut him a break."
• The Cleveland Indians released an official statement last Tuesday saying that the team was aware of the arrest and that the club "take(s) these issues very seriously and is disappointed about the circumstances."
One point we'd like to look at more: Kearns refused to take a breathalyzer test. What exactly ARE Los Angeles DUI breathalyzer tests? And are they as reliable as most people believe?
Breathalyzers are portable contractions that use chemical tests to gauge the concentration of ethanol alcohol on the breath. In theory, the technology is both simple and brilliant. A suspect simply blows into a tube, and the breathalyzer spits out a reading saying whether not you are DUI in Los Angeles or not (for a standard misdemeanor arrest, the cut off line is 0.08% BAC).
Unfortunately, breathalyzers are surprisingly unreliable. They don't distinguish between men and women, for instance, and men and women process alcohol differently. The degree to which you blow into the machine can also have a profound effect on the reading. If you blow too much, you will register a BAC higher than you might actually have, for instance. Also, chemicals on your breath (such as ketone bodies that diabetics produce) can tilt the readings as well and can lead to false positives.
A Los Angeles criminal defense attorney, such as Michael Kraut of LA's Kraut Criminal & DUI Lawyers (6255 Sunset Boulevard, Suite 1520, Los Angeles, California 90028) can help you address your DUI charges effectively. With a Harvard Law school education and a 99% success rate at jury trials, this ex-prosecutor will exceed your expectations.

If you have been arrested for a DUI in Los Angeles or you are under investigation for driving under the influence in Southern California, please contact Los Angeles criminal defense attorney Michael Kraut for 24/7 assistance by phone at (323) 464-6453 or toll free at (888) 334-6344 or online.