Los Angeles DUI Blog Discusses the Upcoming Royal Wedding
The last place you think you'd look for an analysis of the upcoming royal wedding between Prince William and his betrothed, Kate Middleton, is a blog devoted mainly to conversations about driving under the influence in Los Angeles. But with literally every single news organization – from the largest papers in Britain and the U.S. to the smallest "two bit" blogs here and abroad — focused on the upcoming nupitals on April 29th, we thought it would be an interesting departure from standard news about Glendale DUI, Pasadena DUI, Burbank DUI and Los Angeles DUI, to review some highlights from what promises to be one of the most gala celebrations of 2011.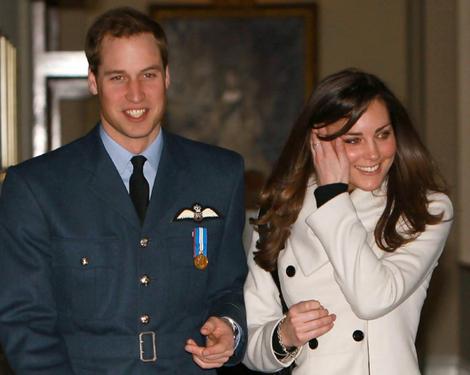 One article last week in the U.K. Paper Metro, noted that the street party after the royal wedding will need to be insured for a whopping 5 million pounds. According to Metro, seven different street parties have been approved following the ceremony… and David Cameron himself got into a minor battle with local authorities about whether or not street parties should proceed.
Meanwhile, the Los Angeles Times reported about royal wedding etiquette and dress. Here are some interesting details from that article:
• "There's a 22 page royal etiquette book explaining some key do's and don'ts for the big day"
• "If you intend to wear a top hat, make sure to take it off inside the church"
• Simon Cowell (of American Idol fame) is not invited
Lastly, the BBC reports that half a million people will be journeying to London to watch Prince William and Kate Middleton tie the knot. The BBC reports that, back in 1981, the Prime Minister himself slept outside Buckingham Palace the night before the royal wedding just to get a peak. London will no doubt have a lot of logistical preparations to handle this enormous crush of people.
For those of you who lack any connection with the outside world, the wedding will take place on Friday the 29th at 11 AM in Westminster Abby.
Frivolous details about the royal wedding aside, however, let's quickly review some crucial information about Los Angeles DUI penalties. Not to put a damper on the celebratory mood, but if you do get arrested and convicted of Los Angeles DUI, the court can impose an incredibly diverse array of punishments. Here are just a few:
• Significant jail time
• Fees, fines, and other costs
• Force you to install an interlock ignition device in your car
• Mandatory alcohol school
• Community service
• Difficult probation terms
• License suspension
• Many more penalties
To construct an appropriate defense – whether you stand accused of a complicated injury DUI charge or a simple misdemeanor DUI — Los Angeles criminal defense attorney Michael Kraut can help you simplify your defense strategy. As a former prosecutor (Senior Deputy District DA for LA, to be more specific) and Harvard Law School educated attorney, Mr. Kraut has both the experience and the knowhow to deliver exceptional service. The Kraut Law Group is located at 
6255 Sunset Boulevard, Suite 1520, Los Angeles, California 90028.

If you have been arrested for a DUI in Los Angeles or you are under investigation for driving under the influence in Southern California, please contact Los Angeles criminal defense attorney Michael Kraut for 24/7 assistance by phone at (323) 464-6453 or toll free at (888) 334-6344 or online.