Long Beach DUI Twofer – GOP's Kittle Avoids Jail Time… and a Big Controversy over the Royal Wedding!
Long Beach DUI blogs, like this one, typically don't stretch to include extraneous news events, like the April 29 royal wedding in Britain. But some interesting controversies regarding the wedding plans may shed light on crucial issues relevant to anybody who has been tagged for Los Angeles DUI, driving under the influence in Burbank, driving under the influence in Pasadena, Glendale DUI, and so forth.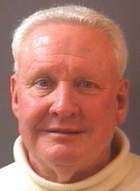 Before we get to the main event, let's briefly recapitulate a breaking story out of Hamilton County, Indiana. Last Tuesday, James Kittle, the 67-year-old former head of the GOP in Indiana, pled guilty to a misdemeanor DUI charge and managed to avoid jail time.
According to news reports, Kittle got arrested in mid December 2010 in Carmel. Not only did he fail a field sobriety test, but he also blew a 0.10% on a breathalyzer – as our regular readers know, Long Beach DUI breathalyzer results of 0.08% or higher will be enough to get you arrested for the crime of DUI pursuant to California Vehicle Code Section 23152(b). Kittle stepped down as the Indiana Republican Party chair in 2006 – he had been considering trying to re-up, but his arrest put a crimp in those plans.
Meanwhile, the Huffington Post reported on April 12th that the royal wedding may "serve as a rehearsal for Queen's funeral." HuffPo quotes an unnamed royal aid in the British paper, Express: "obviously we all hope such a sad event will be a long way off – Her Majesty may be 84, but she is in very good health…(nevertheless) we need to rehearse logistics and timing for what will be a huge ceremony. It may seem odd to think about his grandmother's demise at the same time as William's wedding, but having all these diplomats and VIPs in London on April 29 makes it sensible to run through the procedures and things like seating plans."
Wow. It's definitely a little bit macabre. But it's not the only strange aspect of the wedding – another wrinkle, which may be relevant to the Long Beach DUI blogosphere, albeit very indirectly, has to do with the bride-to-be's mother's diet. The Dukan diet – a French concoction that emphasizes low carbohydrate, high protein, low fat — is a fad diet that's sweeping not only Britain but also the United States. It differs from other low carb diets, such as Atkins, because it emphasizes high protein instead of high fat. Without delving into the debate over which method is safer or better, individuals who are on the Dukan diet may want to take extra care when driving along the freeways and surface streets around Long Beach and LA.
When you restrict carbohydrates in the diet, as we discussed in a post last week, your body can produce chemicals called ketones. These chemicals can show up on your breath and skew your breathalyzer readings, as Protein Power's Dr. Michael Eades and other experts on the subject of carbohydrate restriction have discussed. The moral here is: if you're trying to emulate the princess-to-be's mom's weight loss by going on the Dukan diet, be on the lookout for this potential problem. If you do get pulled over, for whatever reasons, your breathalyzer results may be way off.
For help developing a defense to a DUI charge, connect with a Los Angeles criminal defense attorney. Michael Kraut of Long Beach's Kraut Law Group (444 West Ocean, Suite 800 Long Beach, California 90802 Phone: (562) 531-7454) would be happy to discuss your situation. Trust this former prosecutor to give you excellent, actionable advice, and help you build a strategy.

If you have been arrested for a DUI in Long Beach or you are under investigation for driving under the influence in Southern California, please contact Los Angeles criminal defense attorney Michael Kraut for 24/7 assistance by phone at (323) 464-6453 or toll free at (888) 334-6344 or online.