Los Angeles DUI Arrests Down for Memorial Day Weekend 2010
According to California Highway Patrol reports, police made 231 Los Angeles DUI arrests over Memorial Day weekend (6 p.m. Friday the 28th through Monday the 31st). Unfortunately, although DUIs for the region were down from last year – dropping by over 100 (1,296 for 2010 versus 1,406 from 2009), 10 people died in traffic related accidents over the holiday. For the state, numbers of traffic related deaths increased as well – from 12 deaths in 2009 to 31 deaths this year.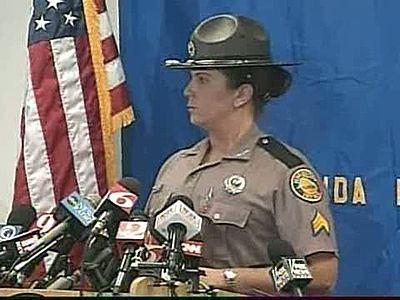 The San Diego Union-Tribune reported last Wednesday that 318 motorists got arrested for driving under the influence in Southern California over the holiday, although no DUI related fatalities were reported. The National Highway Traffic Safety Administration supports these anti-Southern California DUI operations through the California Office of Traffic Safety. The Union Tribune reports that similar DUI patrols and sobriety checkpoints will be set up for other summer holidays, such as 4th of July and Labor Day, across the state.
Area residents arrested over the holiday weekend must be wondering what steps to take next.
Here is a brief primer on some laws applicable to Southern California DUI cases.
California Vehicle Code Section 23152(a) says that if you are stopped for driving under the influence in Hollywood, a police officer can arrest you and take you to jail. If convicted, you could lose your California license, be forced to pay fines and court costs (substantial), and be compelled to serve other punishments, such as jail time, probation, and forced alcohol school.
Another closely related section, California Vehicle Code Section 23152(b), stipulates that if you drive with a blood alcohol concentration of greater than 0.08%, you are automatically above the limit for Beverly Hills DUI, and you could face the same consequences outlined in 23152(a).
Closely related sections of the vehicle code govern consequences for drivers who injure people while driving DUI. CVC Section 23153(a) elevates a misdemeanor Los Angeles DUI charge to a felony if a DUI driver injured someone else. CVC Section 23153(b) likewise elevates a misdemeanor to a felony if you are above 0.08% BAC and you hurt someone else while driving.
So how can you or a loved one defend against these charges?
While you are legally entitled to represent yourself, it generally makes sense to retain an experienced lawyer – not just someone who has done a lot of criminal defense work but someone who has worked specifically on Los Angeles DUI cases.

To that end, consider connecting with attorney Michael Kraut of the Kraut Law Group to discuss your situation for free and in confidence. Attorney Kraut was a Los Angeles DUI prosecutor before becoming a criminal defense attorney. He is Harvard Law School educated, and he has won praise not only from past clients but also from judges and DUI prosecutors.
If you have been arrested for a DUI in Beverly Hills or you are under investigation for driving under the influence in Southern California, please contact Los Angeles criminal defense attorney Michael Kraut for 24/7 assistance by phone at (323) 464-6453 or toll free at (888) 334-6344 or online.