Colorado Researchers Race to Collect Data on Drug DUIs: Los Angeles DUI Attorney Assesses
The recent legalization of marijuana in Colorado and Washington – in addition to the widespread and growing approval of medical pot — has spurred some fascinating research. Scientists want to understand how the growing wave of marijuana users is influencing the landscape of DUIs. Many police officers and other professionals working on this problem contend that drug DUI driving could become increasingly disruptive and deadly as marijuana laws soften.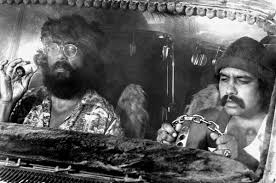 Medical marijuana use is legal in California, but smoking and driving can still easily land you a drug DUI in Los Angeles and around the state.
Very few studies have been done to assess the risks of driving while high on marijuana. The National Institute on Drug Abuse and the NHTSA are wrapping up one such study — a 3-year investigation that researched the drug's effects on driving. Using one of the most powerful driving simulators on the planet, researchers gave test participants either a placebo or varying concentrations of the drug and asked them to use the simulator.
The study yielded a surprisingly negative result. The data analysis software can detect subtle changes in driving behavior; and participants on marijuana exhibited hardly any change.
Police officers are not convinced that THC is innocuous, however, and don't hold your breath waiting for the law to keep up with the science. Roadside THC detection tests are being developed and sold to law enforcement agencies in areas where pot is legal. Drivers pulled over while under the effects of marijuana can still be given a DUI – even in states like California where consumption can be legal. In California, police test for marijuana impairment using blood tests, which can indicate recent use.
As a frequent contributor to respected media, like The New York Times, The Los Angeles Times and Good Morning America, Los Angeles DUI attorney Michael Kraut of the Kraut Criminal & DUI Lawyers understands what it takes to build successful defenses in complex DUI cases. Contact him and his team today to schedule a consultation.
If police arrested you for Los Angeles DUI, you may feel scared and confused. Contact Harvard Law School educated, ex-prosecutor Michael Kraut for assistance at (323) 464-6453 or online. We're located at 6255 Sunset Boulevard, Suite 1520, Los Angeles, California 90028.