After Your Los Angeles DUI Arrests: Should You Voluntarily Install an IID Device in Your Car?
One of the most feared punishments for the crime of driving DUI in Los Angeles involves the so-called Interlock Ignition Device, or IID. According to a law passed a few years ago, DUI offenders in L.A. often must (at their own expense) install IID devices in their vehicles. This device makes it impossible for you to start your car, unless you first blow a sober breath into a breathalyzer type device. The theory is pretty simple: if you can't make safe decisions about driving, just outsource the decision-making to an automated arbiter, like a machine.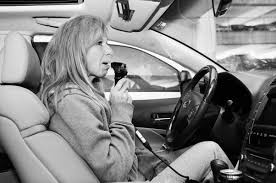 Many DUI defendants bristle at the thought of putting in an IID, which is not just an expensive encumbrance but also an embarrassing talisman. For instance, let's say you go out to a party and meet a new potential girlfriend or boyfriend. And then you invite this person into your car for a ride. If your prospective suitor sees the IID, the conversation will inevitably turn to your Los Angeles DUI, and then things could get uncomfortable and hurt the potential relationship.
Critics have voiced other concerns. What if the machine malfunctions, when you're in a bad part of town, and you can't start your car? What if the IID automatically notifies police, when you didn't even do anything? Etc.
That being said, the reality of having an IID is often less awful than most people fear. Some folks actually enjoy having the device in their vehicles, because it helps them stay out of trouble, and they don't trust themselves to make good judgments in the moment.
For instance, let's say that your tolerance is pretty low: if you have two normal sized drinks at a party, you'll be over the limit. Having an IID can help you avoid making a mistake that would put yourself and other people at risk. An IID CAN be a benign, helpful tool for providing structure and managing risks.
Ideally, you want to construct a defense to maximize your sense of control. The Kraut Law Group is a Los Angeles DUI defense law firm started by Harvard Law School educated ex-prosecutor, Michael Kraut. Mr. Kraut worked for 14 years as a Deputy District Attorney. He and his team have abundant resources and a great track record to help you develop your case.
Have you been stopped for DUI in Los Angeles, contact attorney Michael Kraut at (323) 464-6453 or online. Our team is located at 6255 Sunset Boulevard, Suite 1520, Los Angeles, California 90028.