Los Angeles DUI Arrest Nets Actor David Cassidy Five Years Probation and Mandatory Rehab
Last Monday, actor David Cassidy pled no contest to charges that he had driven DUI in Los Angeles back in January near LAX. The former teen star was sentenced to 60 months' probation and 90 days live-in rehabilitation. The 63-year-old actor will also have to pay fines and attend a nine month alcohol education class.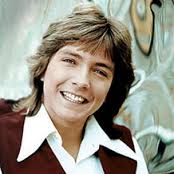 Ironically, Cassidy had been in town to deal with legal business – he is suing Sony Pictures Television for money he claimed that the company owed him for merchandizing his image. Cassidy's manager said that the stress of being deposed led him to fall off the wagon and drink.
Cassidy's DUI was not his first brush with law enforcement.
Last August, police arrested him in upstate New York for a felony DUI. Investigators report that plea deals were being worked out in that case, and Cassidy will most likely plead guilty to a misdemeanor DUI.
Prior to even that, the Partridge Family actor got arrested fro DUI in November 2010 in Florida — he allegedly blew 0.14 percent on a BAC test (nearly twice the Southern California legal limit). In 2012, he pled no contest to these charges, lost his license for six months, and faced a year of probation.
Cassidy's situation brings up an interesting point: what happens when you try to "plea down" your DUI charges? What does that actually mean?
The California Vehicle Code identifies two major reduced charges – "wet reckless" and "dry reckless."
California Vehicle Code Section 23103 and 23103.5 define the charges and their punishments. "Wet reckless" is a driving offense in which alcohol plays a role (hence the word "wet"). It is not as serious as a DUI. You don't get a license suspension imposed by the court (although the DMV can still suspend your license). It comes with little or no jail time and lower fines.
A "dry reckless" is an even lesser charge. Effectively, it's just reckless driving. This is even better, because it reflects less on insurance premiums, and it cannot be used to enhance your sentence, if you ever get charged again for DUI.
Los Angeles DUI defense attorney Michael Kraut of the Kraut Law Group would be happy to discuss your case. Mr. Kraut is a former prosecutor (Harvard Law School educated) who is renowned for providing excellent service for his clients and for maintaining extensive connections with judges, police officers, and former prosecutorial colleagues.
If police stopped you for Los Angeles DUI, you may be worried and anxious. Contact Harvard Law School educated, ex-prosecutor Michael Kraut for assistance at (323) 464-6453 or online. Our team is located at 6255 Sunset Boulevard, Suite 1520, Los Angeles, California 90028.