"2 Drunk 2 Care" Tweeter Hit with Multiple DUI Manslaughter Charges
It's a case that bares eerie and unsettling parallels with 20 year-old Oliver Culbreath's recent fatal Los Angeles DUI crash on the 60 freeway.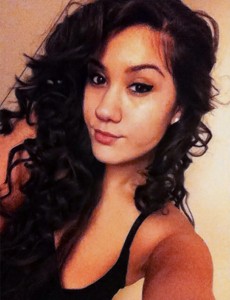 21 year-old Kayla Mendoza faces an array of charges, pursuant to a fatal accident that rocked Florida 5 months ago on the Sawgrass Expressway. Prior to the crash that claimed the lives of two young women, Marisa Catronio and Kaitlyn Ferrante, Mendoza allegedly sent out a tweet that she was "2 Drunk 2 Care."
Mendoza recently appeared before Circuit Judge John Hurley to face two counts of DUI manslaughter due to impairment, two counts of vehicle homicide, two counts of driving without a license causing death, and two other counts of DUI manslaughter (with unlawful BAC).
Judge Hurley set Mendoza's bond at $600,000. Even if she makes that bond, she must to stay under house arrest and may not leave Broward County. The families of the two victims showed up in court to watch the process. Catronio's father expressed his outrage: "she changed the lives of our family forever… You took my baby girl. You took my wife's best friend. You made bad decisions that night. The right decision was to have a friend to drive you home."
Ferrante's sister, Ashley, also wanted justice. She said "she made her bad and she has to lie in this now." The families of both victims are suing the Tijuana Taxi Company for furnishing alcohol to then 20-year-old Mendoza. The lawsuit says "throughout the evening of November 16, 2013, and the early morning hours of November 17, 2013, Tijuana Taxi Company, willfully sold and furnished alcohol beverages to Mendoza, a minor not of the lawful drinking age."
California law also is very strict on minors who drive DUI. Per California Vehicle Code Section 23136, a minor under the age of 21 who has BAC of just 0.01% or more can lose her driver's license for a full year or face a full year delay in obtaining a license. This BAC level is extremely low – 8 times less than the legal limit for adults, 0.08%, as defined by CVC 23152.
If you are a minor who needs to defend against a Los Angeles DUI charge – or if you are the parent of someone who needs good legal assistance – consider calling the Kraut Criminal & DUI Lawyers to schedule an immediate and free confidential case consultation. Mr. Kraut is a former senior level city prosecutor who is renowned for providing excellent, fair, and ethical defense services.

Call attorney Michael Kraut at (323) 464-6453 for help if you've been stopped for DUI in Los Angeles. Or Contact our team online. We're located at 6255 Sunset Boulevard, Suite 1520, Los Angeles, California 90028.