Long Beach DUI Object Lesson: When to Hold Your Tongue
Ask anyone who specializes in helping people who have recently been charged for driving under the influence in Long Beach about their experiences, and you will hear a common refrain: Drivers often needlessly dig themselves deeper after getting stopped, and these stupid post-hoc actions often cause far more legal trouble than defendants realize.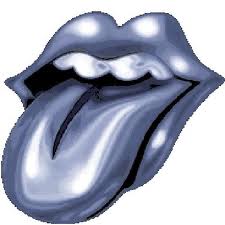 Let's say you get pulled over for driving under the influence in Pasadena, Glendale DUI, Los Angeles DUI, Burbank DUI, or what have you: Likely, you will feel terrified, angry, frustrated, ashamed, and many other emotions. In that highly volatile, spiked emotional state, you might say or do things that can make your legal woes infinitely worse. For instance, you might swear at or hit a police officer, leave the scene of an accident that you just caused, or even try to flee an accident by swimming across a local reservoir (as a Boulder Colorado woman recently tried to do – this blog covered that last week).
Perhaps the most common mistakes come from failing to hold one's tongue.
By saying things to the police like "I only had 6 drinks," talking back to police, prematurely confessing to guilt in an accident, and so on, you might, within a span of seconds, accidently add months or even years to your sentence.
Last week, a DUI suspect in Santa Rosa illustrated this lesson literally. According to California Highway Patrol reports, Olan Yahal Mitchell got pulled over early Saturday morning on the 101. The suspect refused to take field sobriety tests (common Long Beach field sobriety tests include walk the line test, finger to the nose test, Rhomberg test, other balancing tests, reciting the alphabet backwards, counting backwards, etc).
According to officer Jonathan Sloat: "While seated [in the police cruiser], Mitchell began to lick the keyboard of the officer's computer…the officer ordered Mitchell not to interfere with any equipment. Mitchell repeated his behavior, and the officer reached in to move the computer out of his reach… That's when Mitchell kicked the officer, promoting both officers to restrain him and put him in the back of a "caged" patrol cruiser."
At the end of the day, Mitchell was charged not only with DUI, driving without a license, and possessing marijuana but also with resisting arrest and battery on a peace officer.
As a qualified Los Angeles criminal defense attorney will tell you, those extra two charges – the battery charge and resisting arrest charge – will almost certainly compound the defense.
Part of the problem is that, if you've already committed a crime (or likely crime), you may be in an irrational state of mind. Thus, you might not realize the consequences of your continued criminal conduct. Education is critical – not only to help you deal with your current situation but also to help you avoid future mistakes and punishment.
Connect with Long Beach's Kraut Criminal & DUI Lawyers (444 West Ocean, Suite 800 Long Beach, California 90802 Phone: (562) 531-7454) for a free consultation to go over your options and figure out a smart and strategically sound plan to go forward. Attorney Kraut understands how prosecutors think and react, since he actually was one for nearly a decade-and-a-half (Los Angeles Senior Deputy District Attorney).

If you have been arrested for a DUI in Long Beach or you are under investigation for driving under the influence in Southern California, please contact Los Angeles criminal defense attorney Michael Kraut for 24/7 assistance by phone at (323) 464-6453 or toll free at (888) 334-6344 or online.