Beverly Hills DUI Stories Have Nothing On Boulder Colorado This Week: Another Crazy Story as 19 Year-Old Steals a School Bus and Smashes It into His House
One of the reasons why stories about driving under the influence in Beverly Hills capture media attention is that Beverly Hills is well, Beverly Hills. Celebrities, sports stars, movie executives, politicos and other A-listers live, visit and celebrate the city. Thus, stories about DUI in Beverly Hills as well as Glendale DUI, Pasadena DUI, Burbank DUI, and Los Angeles DUI tend to get a ton of press because they involve famous people and, often, very weird events.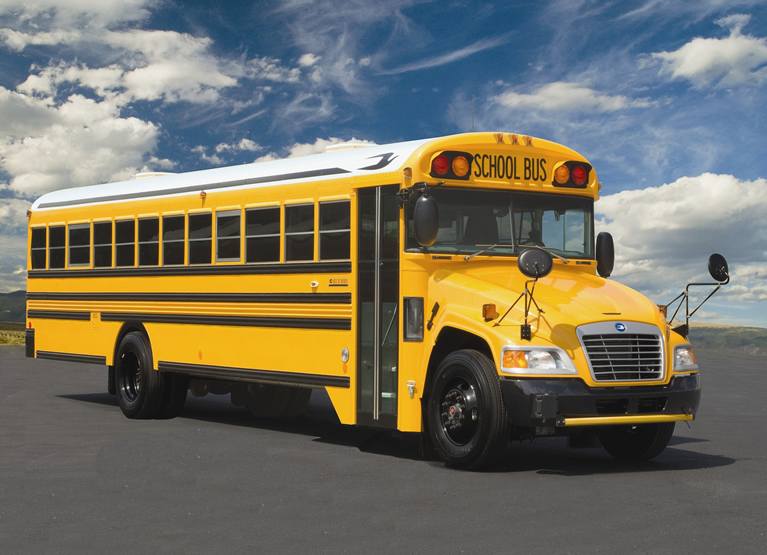 But Boulder, Colorado – of all places – was in the news twice last week for gripping, bizarre, jaw-dropping stories. We already covered the sad story of a 32-year-old woman who allegedly committed a DUI homicide then tried to flee by swimming into a reservoir. The other big story involved a 19-year-old Boulder man who was arrested and held on a $10,000 bond after he allegedly stole a school bus and then smashed the bus into his house. According to an Associated Press article, "police found a privately-owned school bus parked and still running in the yard of William Levin Goodrich on Tuesday." Officers said Goodrich's license had been revoked for multiple DUIs. Goodrich told officers he felt weird after eating something a friend gave him. Police said Goodrich then told them the friend gave him the bus keys and told him to drive home.
Goodrich was held in a county jail on multiple charges, including leaving the scene of an accident, aggravated motor vehicle theft, careless driving and DUI.
Here's a key takeaway from both these bowl-you-over-in-Boulder stories: the Beverly DUI arrest and conviction process can be complicated – and your situation can be made FAR worse — if you continue to make bad decisions after you've been tagged with a DUI.
In this case, assuming the allegations are true, Goodrich already would have been in trouble for stealing the schools bus. But he wildly aggravated the situation by crashing the school bus into his yard. It's a bit like the "Butch and Sundance syndrome" – once you've become an outlaw, you take your crime to the "nth level" because you come to believe "there's no turning back." Not that this line of thinking makes sense. But apparently that's how some people react once they realize that they have committed a crime, like Beverly Hills DUI.
Your Los Angeles criminal defense attorney – no matter how good – can only do so much for you if you compound and "complexify" your crime. It's time to break the cycle. Connect immediately with the reputable Kraut Criminal & DUI Lawyers (9107 Wilshire Blvd., Suite 450, Beverly Hills, California 90210 Phone: (310) 550-6935) for a free and confidential case evaluation.
Attorney Kraut served as a prosecutor of DUI crimes for 14 years for the City of Los Angeles, rising to the level of Senior Deputy District Attorney. So he knows how prosecutors typically approach DUI crimes, and he can walk you through the ins and outs of what to do – and what not to do – to develop and execute a plan to restore your name, reputation and freedom.

If you have been arrested for a DUI in Beverly Hills or you are under investigation for driving under the influence in Southern California, please contact Los Angeles criminal defense attorney Michael Kraut for 24/7 assistance by phone at (323) 464-6453 or toll free at (888) 334-6344 or online.