Odds Are, Your Burbank DUI Arrest Didn't Have This Much Drama (or At Least, Let's Hope Not!)
You recently got stopped for driving under the influence in Burbank – perhaps while thoughtlessly cruising on Olive after partying in Burbank Center.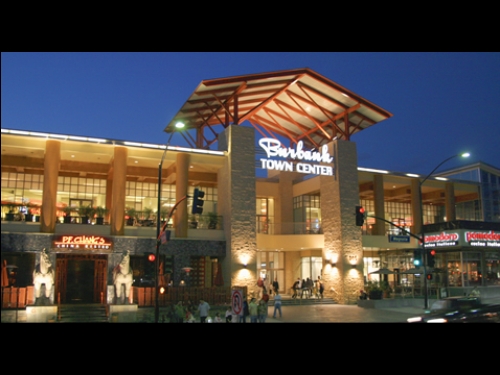 Your life has been higgledy-piggledy ever since.
You are scared about possibly losing your license, serving jail time, paying fines and fees that you can barely afford, even though you live in the Valley and get a discounted rent (compared with what folks pay down in Westwood and Beverly Hills). You face a ton of drama.
Fortunately, your Burbank DUI drama almost certainly pales in comparison to an insane story out of the Washington D.C. area. Last Sunday morning, three men were arrested after a crazy police chase on the Germanna Highway. According to an NBC Washington News report, the mayhem all began at 2.30 in the morning, when a deputy stopped and approached a 1996 Ford Explorer. Instead of responding in an orderly fashion, the driver lurched the vehicle in reverse, slammed into the deputy's car, and took off. The officer pulled his gun and demanded that the truck stop… but to no avail.
The Chase Is On
According to reports, the chase led across numerous local roads and highways, including Carrico Mills Road, James Madison Highway and beyond. Eventually, the Ford ran out of room on Auburn Road and drove into a ditch. But that wasn't the end. David Lee Story, Jr., the 23-year-old driver, fled his vehicle. Police officers pursued him on foot and eventually wrangled him. He faces a monstrous battery of charges, including DUI, hit and run, and most disturbingly, felony assault of an officer. His two passengers in the Ford, Zuyan Zhang and Bradley Settle, were also arrested on charges of being drunk in public. They subsequently have been let go. Story Jr., on the other hand, is almost certain to face some seriously difficult months (perhaps years) ahead.
Story, Jr.'s story (sorry for the wordplay there) illustrates a very important truism about Burbank DUI arrests. Many drivers who get stopped engage in activities that needlessly and dangerously complicate their potential defenses and also put their own lives – and the lives of officers and innocents — at risk. If you have already been arrested for a complex Burbank DUI charge, you obviously cannot go back in time and undo the stupid things you did. You panicked, perhaps, and fled an accident scene or said dumb things to the police. So what now? What do you do?
The key is two-fold:
1. Recognize that the past is past: you cannot go back in time and erase your Burbank DUI.
And if you engaged in other dumb actions – such as a hit and run or an assault on a police officer – you also cannot change that. You can, however, respond to your present situation with compassion and wisdom. And that means working with a Beverly Hills DUI criminal defense attorney, like Michael Kraut of the Kraut Law Group (9107 Wilshire Blvd., Suite 450, Beverly Hills, California 90210 Phone: (310) 550-6935), and connecting with an attorney for insight into your problems as soon as possible.
2. You need to start making smarter decisions. As we've talked about in other blog posts, introspection and reflection can help you understand some of the problems that drove you to get in trouble with law in the first place.
It's not as if there is nothing you can do about your current Burbank DUI. In fact, the actions that you take — whether you were arrested last night, last week, or last month — can help you improve your situation, fight for your rights, and rebuild. The first step is getting over the "activation energy hump" that's blocking you from getting the help you need. Connect with Attorney Michael Kraut today, and let this seasoned former prosecutor guide your defense.

If you have been arrested for a DUI in Burbank or you are under investigation for driving under the influence in Southern California, please contact Los Angeles criminal defense attorney Michael Kraut for 24/7 assistance by phone at (323) 464-6453 or toll free at (888) 334-6344 or online.