Long Beach DUI News Blotter: Mel Gibson DUI Arresting Officer Settles Suit for 50K
The Long Beach DUI news was rather pedestrian last week—but not the DUI news out of Malibu.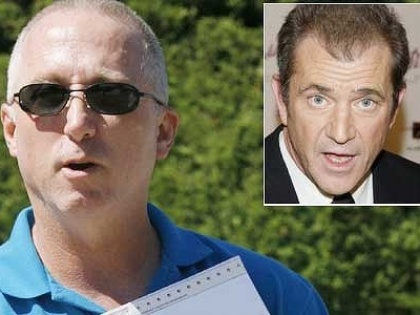 No, Mel Gibson did not get arrested yet again for driving under the influence on the PCH. However, the deputy who arrested him that fateful night back in 2006 has won a settlement of $50,000 in a religious discrimination lawsuit related to the Gibson stop.
Deputy Mee is Jewish. Allegedly, Gibson ripped into him with anti-Semitic comments, after Mee pulled him over. According to a Fox News report, "Mee… claims his superiors forced him to remove the anti-Semitic comments made by the actor at the time from a report… he later received negative performance reviews and was denied promotion opportunities."
The settlement marks a victory for Mee. Earlier, a judge doubted that he would be able to prove his case. The judge had said that Gibson and Los Angeles Sheriff Lee Baca would not be called as witnesses.
Gibson expunged his Los Angeles DUI conviction in 2009, after he served his sentence. His public persona was damaged, particularly because of the alleged anti-semitic tirade. In 2011, Gibson again made national headlines when his taped rants against his ex-girlfriend were released on celebrity blog sites. Gibson sounded totally unhinged and scary on those tapes.
As the Gibson story illustrates, the quest to put your Long Beach DUI behind you can be an elusive one.
You may find success in the short-term only to relapse and be rearrested for DUI in Long Beach a month or a year or 5 years later. And every time you get arrested or get into trouble with the law, you are more likely to face steep fines and punishments.
As your Los Angeles DUI attorney will tell you, first-time offenders for misdemeanor DUI charges can face a large number of penalties (jail time, mandatory alcohol school, CA driver's license suspension, major court costs and fines, etc). But these penalties pale in comparison to penalties for repeat offenders. For instance, if you commit three more DUIs within a 10-year period, your simple misdemeanor charge can get transformed into a felony charge. If convicted of that, you could face over a year in jail and other harsh punishments.

Long Beach DUI criminal defense attorney Michael Kraut of the Kraut Law Group (444 West Ocean, Suite 800 Long Beach, California 90802 Phone: (562) 531-7454) will help you work through your struggles and develop the most reasonable, most strategic defense based on the facts of your arrest, your history, and your values.
Attorney Kraut is a former prosecutor with a Harvard Law School education who is well known in the community as a compassionate, yet aggressive, legal representative.

If you have been arrested for a DUI in Long Beach or you are under investigation for driving under the influence in Southern California, please contact Los Angeles criminal defense attorney Michael Kraut for 24/7 assistance by phone at (323) 464-6453 or toll free at (888) 334-6344 or online.