DUI in Glendale Sports News Blotter: Broncos' Knowshon Moreno Busted for DUI in his Bentley
The Super Bowl may be over (sorry, Pats fans), but the Glendale DUI sports news keeps pumping out interesting stories. The Associated Press reports that Knowshon Moreno, a running back for the Denver Broncos, was pulled over in South Denver last week on charges that he had been speeding in a construction zone (going 70 miles per hour when the speed limit was 45 mph) and driving under the influence of alcohol.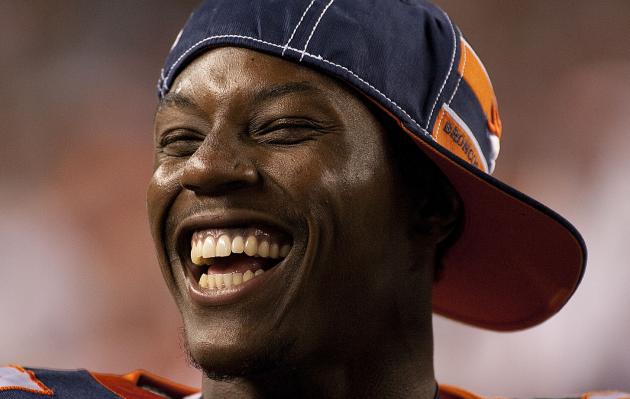 Not great news for Moreno or the Broncos. Moreno is on the roster bubble—he is recovering from a torn ACL he suffered last year—and the Broncos' stern written response may not augur well for his prospects next year (assuming he is well enough to play).
You might be wondering: What does Moreno's relatively pedestrian arrest mean, if you've been charged with the driving under the influence in Glendale?
Good question.
We can extract several lessons from what happened to him:
1. No one is immune from Glendale DUI charges.
In some sense, it's helpful to read stories about sports figures, politicos, legislators, and even police officers who have been tagged for crimes like driving under the influence. As a Los Angeles DUI lawyer will tell you, many defendants feel alone or isolated—full of self-blame and self-judgment. When you see just how many different people from diverse backgrounds get charged with this crime, you at least feel slightly less alone.
2. DUI is often psychologically driven.
No one can know what was going inside Moreno's head before and after he got caught. But consider that he had torn his ACL and had been out for the season; he was on the so-called "roster bubble"; and he was still recovering from one of the Broncos' most watched seasons in years (thanks to the heroics of QB Tim Tebow). All that pressure undoubtedly played some role in Moreno's decision-making process. As a good Los Angeles DUI attorney will tell you, your underlying psychology can have an unbelievably profound influence on your capacity to build and execute a sound defense.
3. Your Glendale DUI arrest is just the beginning.
Your life is not over. In fact, you have a tremendous ability to influence your future. The bad choices you made may have profoundly negative effects: You could wind up serving significant jail time, suffer a long license suspension, be compelled to attend mandatory alcohol classes, be forced to install an interlock ignition device in your vehicle, and so on.
For instance, if you try to represent yourself or if you choose a poor Los Angeles DUI lawyer to represent you, your case could wind up compromised. On the other hand, by connecting with a Glendale DUI criminal defense attorney at the Kraut Law Group (121 W Lexington Dr, Glendale, CA 91203 Phone: (818) 507-9123), you might be able to begin on the road not just to saving your license and staying out of jail, but also to dealing with the underlying problems that led you to this brush with the law in the first place.
Attorney Kraut understands what defendants need. He also understands what prosecutors need and how they operate because he was one—he served as a Senior Deputy District Attorney for Los Angeles for nearly a decade and a half. He is widely recognized as one of the top authorities of Los Angeles DUI law. Attorney Kraut is widely sought after as a trusted commentator on Los Angeles DUI news by likes of the Los Angeles Times, The New York Times, Fox News, KTLA, etc.

If you have been arrested for a DUI in Glendale or you are under investigation for driving under the influence in Southern California, please contact Los Angeles criminal defense attorney Michael Kraut for 24/7 assistance by phone at (323) 464-6453 or toll free at (888) 334-6344 or online.