How Many Long Beach DUI Arrests Does It Take to Make the National News Headlines?
If you're tagged for driving under the influence in Long Beach one time or twice, your story likely won't make the AP, TMZ.com, or any other high-profile media outlet. Unless, of course, there is something extravagant or strange about your arrest—you are a celebrity, a politician, you drove a lawnmower while DUI, you rode a horse on top of a camel on top of a pig while DUI, etc. Likewise, if this isn't your first or second arrest but your 102nd, odds are great that you will make the national spotlight.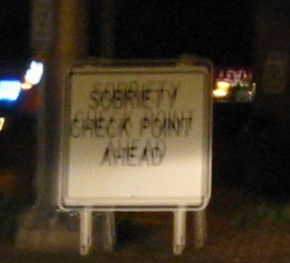 Consider the news last week. In Westport, Massachusetts, a driver from East Falmouth scored his sixth DUI, and the arrest made regional news. In Missoula, KPAX TV is reporting a parallel story—a man who had five DUI convictions under his belt notched his sixth charge the weekend before last on Brooks Street. In Tennessee, Kyle Brasher, 27, of Franklin, Tennessee posted a bond after he was arrested for his fourth DUI.
The intensity of the alleged crime, as well as its eccentricities, combine to make a Long Beach DUI story "newsworthy" or not.
As a Los Angeles DUI lawyer would tell you, any charge of DUI in Long Beach is serious—whether it's on the front page or just the local police blotter. But if your story is fascinating in some way, or if you are charged with a serious crime, such as a hit and run or fatal DUI, or if your BAC level is extremely high (0.50 and or above), or if you did something crazy after your arrest like punch a police officer or spit a breathalyzer test back in an officer's face, then your story might get picked up by the blogosphere and the major media.
What to do if your Long Beach DUI story "goes viral"
It's challenging enough to deal with an arrest for a scary, embarrassing charge like DUI in Long Beach, even if your arrest is low profile.
If your case is on the road to becoming "famous," the quality of your representation will play an enormous role, not only in determining whether or not you are cleared of the charges and can get "back to normal" quickly, but also in terms of whether you successfully deal with the media and the negative attention. If you make inappropriate public comments, you could ratchet up your challenges ten-fold.
Dealing in Reality
You may regret what happened on the night or day of your arrest/accident. That's a normal feeling—that's human. Some regret, in fact, is healthy. But regret, in and of itself, can't help you plan your next steps. You need clarity. What's your current reality? What are your challenges? What are the charges against you? What are you doing to prepare?
You also need clear goals: what's the best-case outcome for your case? How can you recover emotionally, financially, and legally? Lastly, you need the right strategies and outside help to bridge the gap between your current reality and your vision for success.
Let Attorney Michael Kraut of the Kraut Criminal & DUI Lawyers (444 West Ocean, Suite 800 Long Beach, California 90802 Phone: (562) 531-7454 ) help you discover an effective strategy for going forward. Attorney Kraut is a highly successful and well-respected Long Beach DUI criminal defense lawyer with a Harvard Law School background, and he served in the DA's office as a prosecutor for more than 14 years.

If you have been arrested for a DUI in Long Beach or you are under investigation for driving under the influence in Southern California, please contact Los Angeles criminal defense attorney Michael Kraut for 24/7 assistance by phone at (323) 464-6453 or toll free at (888) 334-6344 or online.