Glendale DUI Setups: Divorced Dads Targeted in Nefarious "Dirty DUI" Scam
Here is how the scam typically happened. A divorced dad in the midst of a bitter custody battle finds himself approached by two gorgeous women at a local watering hole, gets seduced into driving to a "hot tub party" and then suddenly, out of nowhere, finds himself pulled over and arrested for driving under the influence in Glendale.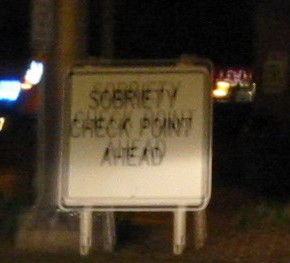 Turns out, the dad was set up. His wife had hired Christopher Butler, an ex-cop, to arrange the "dirty DUI" operation by hiring the women to seduce him and then alerting law enforcement agents as the man took the road. The result? A DUI in Los Angeles, DUI in Pasadena, DUI in Burbank, DUI in Glendale, or DUI anywhere else in Southern California.
Sounds like fiction? Think again.
The San Francisco Chronicle and Daily Mail Reporter detailed this "dirty DUI" scam in a recent story. Among the divorcees caught up in the trouble:
* 46-year-old David Dutcher — he was stopped in 2008 for DUI after a woman he met on match.com invited him back to hot tub with one of her friends. The police pulled him over and found him to have a BAC of 0.12% (Southern California DUI limit is 0.08%).
* 46-year-old Declan Woods — This contractor was busted in July 2007, after a younger woman got him drunk at Ed's Mudville Grill and the Clayton Club Saloon. Woods hopped in a car to follow the woman to more partying at Walnut Creek, when he got pulled over by the police – a 0.21% BAC breathalyzer reading and a devastating arrest quickly followed.
Although these divorced dads got "seduced" into breaking the law (by driving under the influence), they clearly should have known better.
On the other hand, their wives and Mr. Butler (the ex-police officer who set things up) should also be ashamed. Inspiring people to drive under the influence in Southern California is reprehensible, whatever the reason.
But if you've been caught for driving under the influence in Glendale or elsewhere, you may not need to prove that you were "set up" in order to build a good defense. Indeed, simply questioning the methodology and accuracy of the breath test can be enough to break down the prosecution's case against you. You might think that a Glendale DUI blood test or breathalyzer test that shows a positive for DUI would be essentially incontrovertible evidence that you did something wrong and broke the law. But, surprisingly, such tests can often be compromised and misleading.
An experienced Los Angeles criminal defense attorney can take a look at the test results and help you develop a smart way to minimize your penalties and maximize your chances of the best possible outcomes. Connect with Michael Kraut's Kraut Criminal & DUI Lawyers (offices in Glendale at : 121 W Lexington Dr, Glendale, CA 91203 Phone: (818) 507-9123) to get your critical questions about your Glendale DUI answered right now.

If you have been arrested for a DUI in Glendale or you are under investigation for driving under the influence in Southern California, please contact Los Angeles criminal defense attorney Michael Kraut for 24/7 assistance by phone at (323) 464-6453 or toll free at (888) 334-6344 or online.