Long Beach DUI Lessons from Scary Injury Crash in Rancho Cucamonga – Three High School Girls Hurt
If you injured someone while driving under the influence in Long Beach or elsewhere in Southern California, you likely feel tremendous regret and panic. Whether the accident was your fault or not – or only partially so – you are probably confused about your legal rights, and you want to know what you can do to protect yourself.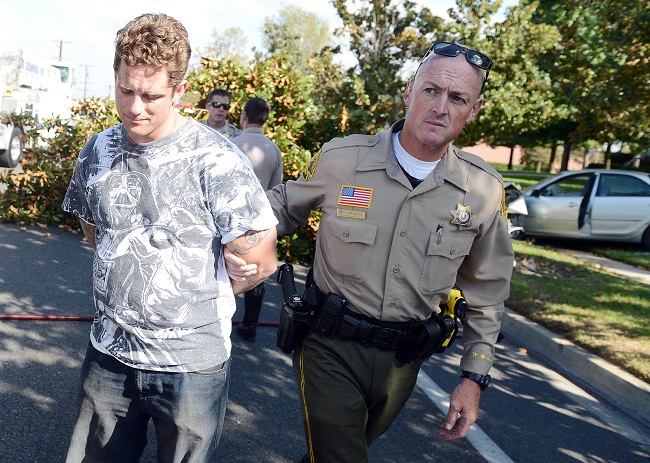 Consider the following news item to help place your arrest into context.
Last week, in Rancho Cucamonga, 29-year-old Cory Holker apparently lost control of his silver Toyota Camry on Base Line Road as he tried to pass another car. The Camry flipped over a curb, smashed into a tree and spiraled around and hit three Alta Loma High School girls – two freshman and one sophomore. A local resident heard the accident and the screams and called 911. All three girls were taken to the hospital with injuries – and one had to be pried out from underneath the car – but fortunately, all three are expected to survive.
Holker, on the other hand, faces a difficult road ahead of him, legally speaking.
He allegedly failed a breathalyzer test at the scene – and even though Long Beach DUI breathalyzer tests are notoriously unreliable, as we've talked about many times on this blog, it's still not a great piece of evidence for him to "explain away." In addition, he was cited for speeding, failing to wear a seatbelt, and following another car too closely. Holker also has a substantial record of citations, and he now faces a felony Southern California DUI count as well.
When most people read stories like these in the news, they immediately feel empathy and sympathy for the victims – as well, they should. It's easy for the not-involved to demonize DUI drivers, especially drivers who hit and hurt other people who do other ìdumb/illegal stuffî while DUI. But it's important to be compassionate – not just towards victims, but also towards defendants. The reality is that there is often much more to most Long Beach DUI cases than meets the eye – or that can be conveyed through a simple news blurb or blog post.
Consider your situation, for instance.
Even if you believe that you were in the wrong or guilty of DUI or other driving-related crimes, odds are you do not see yourself as a cartoonish villain or in morally black and white terms. Your situation is complex, and you'd like a little bit of compassion as you struggle to understand what motivated you, what you can do in the future to prevent getting into similar situations, and what you might be able to do to repair any harm that you may have accidentally caused.
The team here at the Kraut Criminal & DUI Lawyers has tremendous experience and a unique perspective on Los Angeles DUI cases.
Attorney Kraut is a Harvard Law School educated ex-prosecutor – he spent the bulk of his career prosecuting DUI cases – and that experience gives him a powerful and informed perspective on the whole process. It's helped him to be a more effective and intuitive Long Beach DUI defense attorney. Find out more about Attorney Kraut's credentials and record for service here on this site, or get in touch with his team today for a confidential consultation about your defense options.

If you have been arrested for a DUI in Long Beach or you are under investigation for driving under the influence in Southern California, please contact Los Angeles criminal defense attorney Michael Kraut for 24/7 assistance by phone at (323) 464-6453 or toll free at (888) 334-6344 or online.