Burbank DUI Sports News: Mark Ditka Busted for DUI for Forth Time – Bad News for the Bears Even As Their Session Is Starting Out Pretty Well…
Even if you've been arrested for driving under the influence in Burbank, and you're not a sports fan, you likely are familiar with the Chicago Bears' legendary old coach Mike Ditka – if not for his football legacy then at least for his appearance in snarky TV ads (or maybe his football-related wine label).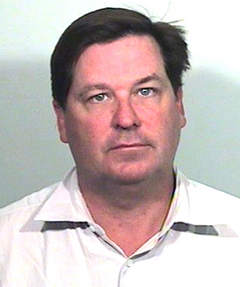 But Ditka's brand has been challenged by the strange behavior of his sons, Mark and Michael.
Michael has been arrested multiple times for driving under the influence –including a stop in April 2011 that we discussed at length here on our Burbank DUI blog. Curiously, in the 2011 case, Michael lashed out that he had been stopped because if his family name.
His brother, Mark, meanwhile, has also been in the headlines for DUI arrests multiple times – in fact, last Sunday he scored his fourth DUI arrest in Deerfield, a suburb of Chicago. According to local news reports, police saw him driving erratically and pulled him over. They found Hydrocodone pills in his car (a prescription opiate – which Mark apparently had no prescription slip for). Plus, Mark lacked insurance and had been driving on a suspended license. When he refused to take a blood or breathalyzer test, he was arrested and held on a $25,000 bond.
Ditka was arrested last year around the same time, according to the Chicago Tribune, for driving with a BAC of around twice the legal limit. In Burbank, that limit is 0.08% BAC, as defined by California Vehicle Code Section 23153. That case was tossed because Ditka's chewing tobacco likely skewed the results of his breathalyzer test. In his other two DUI arrests, he managed to get the charges lowered.
But Ditka's situation illustrates both dangers and opportunities for people who have been arrested multiple times for driving under the influence in Burbank.
On the one hand, with a properly positioned and executed defense, you can do things like effectively challenge a breath test reading. After all, as we've discussed dozens of times here on this blog, breathalyzer tests can be compromised due to innumerable factors, including the presence of chewing tobacco; whether you are a diabetic or not (ketones produced by ketoacidosis on the breath can artificially inflate your BAC rating); and diverse other factors.
On the other hand, if you get arrested and convicted for multiple DUIs in Burbank or elsewhere, prosecutors can enjoy more and more different kinds of legal leverage against you.
For instance, if you are arrested and convicted for three DUIs within a 10-year period, prosecutors can try to convict you of a felony for what would ordinarily be a misdemeanor offense. Likewise, as you get more and more DUI convictions, you will face an escalation in penalties, such as the amount of money you have to pay in fines and fees, the length of your jail sentence, the extent and severity of your probation, the amount of time you have to spend in alcohol education classes, the duration of your California license suspension, and much more.
To respond aggressively and effectively to the difficult charges against you, look to the Burbank DUI criminal defense team at the Kraut Law Group to equip you with a sound legal defense. Attorney Kraut is a highly respected and highly motivated ex-prosecutor who uses his Harvard Law School education and deep connections with the Los Angeles DUI community to get excellent results for his clients.

If you have been arrested for a DUI in Burbank or you are under investigation for driving under the influence in Southern California, please contact Los Angeles criminal defense attorney Michael Kraut for 24/7 assistance by phone at (323) 464-6453 or toll free at (888) 334-6344 or online.