Long Beach DUI Enforcement Gets a Boost with $300,000 Traffic Safety Grant
Last Tuesday, Long Beach DUI checkpoints, patrols, and enforcement got a financial shot in the arm, when the LBPD received a California Office of Traffic Safety grant of $300,000, courtesy of the National Highway Traffic Safety Administration.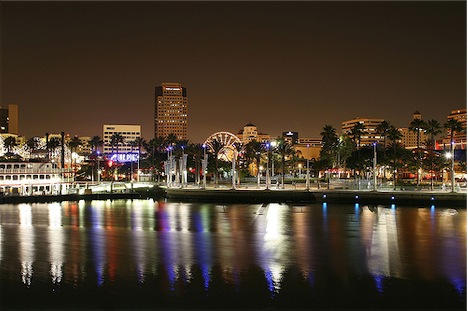 According to a special report in the Long Beach Press Telegram, these funds will be used to sponsor "motorcycle safety patrols, DUI and drivers license checkpoints, DUI saturation patrols, red light enforcement and speed enforcement."
The grant will fuel additional Long Beach DUI checkpoints in a bid to deter DUI drivers from getting behind the wheel and violating California Vehicle Code Section 23152(a) or 23152(b).
According to NHTSA figures, Long Beach DUI checkpoints (and checkpoints throughout the country) "have provided the most effective documented results of any of the DUI enforcement strategies, while yielding considerable cost savings of $6 for every $1 spent.
The Long Beach DUI enforcement grant will pay 10 officers to identify drivers who are DUI or drug DUI in Long Beach. On top of that, the grant will fund four additional motorcycle safety enforcement operations.
On the one hand, these increased patrols and special enforcement operations could help keep Southern California residents safer and, ideally, deter people from even thinking about committing a crime like Long Beach DUI. All that said, the law of unintended consequences can rear its head in the strangest of places and times.
While the saturation patrols could protect the public, they could also sweep innocent drivers into the dragnet and create hassles for those innocents and their families.
Challenges abound for those who want to ensure fairness in Long Beach DUI cases. If you or someone you care about has recently been stopped for driving under the influence in Long Beach, a Long Beach criminal defense attorney with the Kraut Law Group can help you understand your rights, resources, and responsibilities and make judicious and strategic decisions in a going forward.
Depending on the circumstance of what happened, you may be able to escape harsh punishments, such as jail time, license suspension, mandatory alcohol school, strict probation, annoying court costs and fees, and long-term indirect consequences, like trouble getting work and high insurance rates. Connect with Harvard Law School educated, former prosecutor Attorney Kraut now to understand your best Long Beach DUI defense options.

If you have been arrested for a DUI in Long Beach or you are under investigation for driving under the influence in Southern California, please contact Los Angeles criminal defense attorney Michael Kraut for 24/7 assistance by phone at (323) 464-6453 or toll free at (888) 334-6344 or online.