Getting Arrested for DUI in Pasadena: Would It Make You Delighted and Giggly Like a Schoolgirl?
If you got arrested for driving under the influence in Pasadena or elsewhere in the Southland, what would your mug shot look like?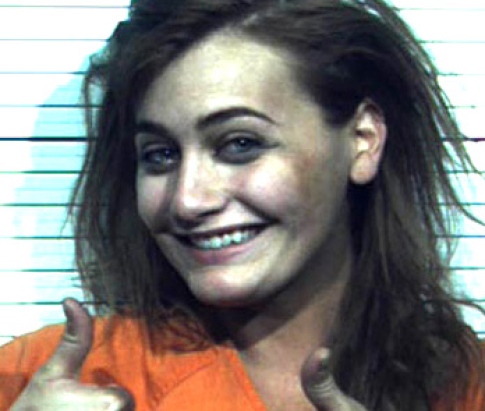 Would you be happy and smiling? Would you be giving "two thumbs up" to the photographer who snapped your Pasadena DUI mug shot?
Probably not.
How, then, can we explain the grinning mugshot of 24-year-old Michelle Watson, a driver busted for DUI last week in Prescott, AZ? During the arrest, she "shoved one police officer and kneed a second in the crotch during a profanity laced battle."
According to reports from TheSmokingGun.com, Watson shouted to a police officer "I don't have to walk f——- anywhere," moments before she was tagged for DUI super extreme, after blowing a BAC more than three times the legal limit. She also faces charges of resisting arrest and aggravated assault.
Nevertheless, when the time came for Ms. Watson to take her mug shot at the local county jail, she "flashed a grin and two big thumbs up" for the cops.
Strange, isn't it?
The first reaction that comes to mind is: she can't REALLY be happy, can she?
After all, who would want to face Pasadena DUI penalties? These range from the mundane but annoying — loss of driver's license, mandatory interlock ignition device in your vehicle, etc. — to scary and life-changing — potentially years in prison, if you committed an injury Pasadena DUI.
Of course, it could be that some Pasadena DUI defendants genuinely enjoy pushing the limits of the law and flouting the system. However, even a cursory analysis — and a dose of common sense — suggests that something's going on underneath the surface here.
Lurking under Ms. Watson's gleeful mug shot photo is almost certainly deep pain. Without access to her life story and inner monologue, one can only speculate about what that pain might be. However, even if we can't ascertain her intentions, when you consider that deeper underlying factors might be involved, you can't help but feel more sympathetic and compassionate.
For help planning your Pasadena DUI defense, connect with the team here at the Kraut Criminal & DUI Lawyers (790 East Colorado Boulevard, 9th floor, Pasadena, California 91101 Phone: (626) 345-1899 ). Attorney Michael Kraut is an experienced, accomplished Pasadena criminal defense attorney. He is a Harvard Law School educated former prosecutor, who can help you plan a stiff defense.

If you have been arrested for a DUI in Pasadena or you are under investigation for driving under the influence in Southern California, please contact Los Angeles criminal defense attorney Michael Kraut for 24/7 assistance by phone at (323) 464-6453 or toll free at (888) 334-6344 or online.