Long Beach DUI Disaster for R&B Fans – Singer Nivea (Baby Mama Number 4 for Lil Wayne) Smashes Into a Tree While Allegedly DUI
Last Sunday was not a good day for R&B singer Nivea. Her story of DUI in Atlanta was largely drowned out in the Long Beach DUI blogosphere by Ryan Dunn's (of "Jackass" fame) explosive 130 mile per hour fatal wipe out in Pennsylvania. But pundits and celebrity watchers who listen closely to news about Glendale DUI, Pasadena DUI, Los Angeles DUI, and Burbank DUI story lines couldn't help but notice some similarities between Nivea's crash and the fatal crash that took the life of Dunn and another passenger on Monday.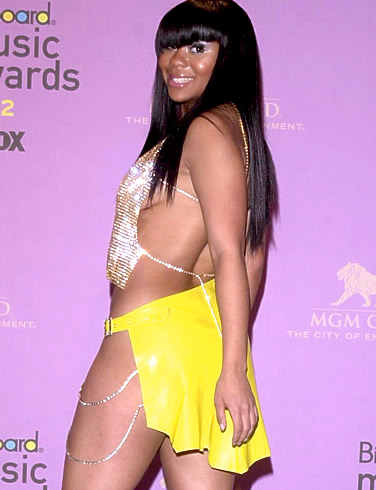 • First of all, Nivea wrapped her Mercedes around a tree that had fallen down (she apparently missed the police lights and yellow tape around it); whereas Dunn crashed his Porsche into a tree on the side of the road.
• Nivea had a passenger in her car with her (a tiny baby – Lil Wayne's); whereas Dunn also had a passenger with him;
• Significant circumstantial evidence suggests at least some wrongdoing. The police allegedly reported that Nivea "had bloodshot, glassy eyes and smelled like alcohol," swore at an officer on the scene, and admitted to having had 3 drinks before getting behind the wheel; Dunn, for his part, had a history of reckless and careless driving charges (including a DUI) and he photographed himself earlier in the evening at a bar.
• Both had been driving expensive, fast cars (for whatever that's worth): Nivea was driving a '06 Mercedes' whereas Dunn had been driving a Porsche 911 GT3.
What happens when someone gets charged and convicted of driving under the influence in Long Beach with injury to someone else? The answer is stark and scary: You can be charged pursuant to California Vehicle Code Sections 23153 (a) or 23153 (b) – basically what these CVC codes do is escalate what might ordinarily be a misdemeanor charge (still pretty serious) to a felony count (extremely serious). The result? More jail time, stricter penalties, bigger fines, and a harder road back to normalcy.
Can a Los Angeles Criminal Defense Attorney Help You with Your Long Beach DUI Case?
The answer depends on whom you select, how you work with that lawyer, and the nature of your DUI arrest and behavior afterwards. The Kraut Law Group (located in Long Beach at: 444 West Ocean, Suite 800 Long Beach, California 90802 Phone: (562) 531-7454) can provide a free and confidential consultation regarding your arrest and suggest best practices to prevent you from doing more damage and to put you on a path towards maximizing your defense. Attorney Kraut is not only an experienced defense attorney who has garnered great reviews from clients, legal peers, and the media (e.g. CNN, New York Times, KTLA News), but he is also a former prosecutor who uses his knowledge and connections as an ex-deputy DA to help his clients.

If you have been arrested for a DUI in Long Beach or you are under investigation for driving under the influence in Southern California, please contact Los Angeles criminal defense attorney Michael Kraut for 24/7 assistance by phone at (323) 464-6453 or toll free at (888) 334-6344 or online.