Beverly Hills DUI Mystery: Was Jackass Star, Ryan Dunn, DUI When His Porsche Drove Off the Road at 130 Miles Per Hour?
The blogosphere was ablaze (no pun intended) last week with horrific Beverly Hills DUI news – 34-year-old Ryan Dunn, co-star of the popular TV series and movie franchise "Jackass," died last week in a catastrophic fireball. The disaster led some pundits to declare that Dunn "died as he lived" and inspired a callous tweet from the movie reviewer, Robert Ebert. Clearly, Dunn's epic tragedy dwarfed any other Los Angeles DUI, Burbank DUI, Pasadena DUI, and Glendale DUI news last week, so let's explore a little bit about what happened and discuss some implications.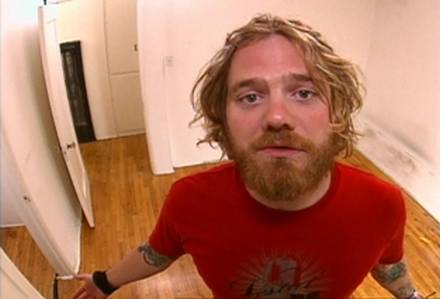 News Summary
Dunn had been cited 13 times for driving problems over the past 23 years – including 10 speeding tickets and one DUI from 2005 (charges for this DUI were dropped after Dunn went through a probationary program). Last Monday morning, Dunn had been driving his Porsche 911 GT3 130 miles per hour in Pennsylvania's West Goshen Township on Route 322, when the car lurched off the road, zoomed over a guardrail, tore through trees, and burst into flames. The carnage was total: a coroner's report has still not determined whether Dunn and his co-passenger died from fire injuries or blunt force trauma. And a toxicology report will not be available for at least a month or six weeks, so pundits will have to wait for more evidence about whether Dunn was in fact DUI or not.
Whether or not the Jackass star had indeed been driving DUI has been the subject of much internet speculation – Dunn himself uploaded a picture of him and a buddy drinking that night – just hours before the crash took place. (Witnesses did say that Dunn was not intoxicated.)
One of the big lessons is that repeatedly driving under the influence in Beverly Hills is a recipe for disaster, sooner or later. As this blog has detailed multiple times, the punishment for recidivist DUI behavior gets increasingly more stringent. A first time offender, for instance, might wind up with several weeks in alcohol school, a one-year license suspension, and a mandatory installation of an interlock ignition device in his or her vehicle – along with a day or two behind bars.
But a three or four time Beverly Hills DUI offender may not only get punished with a multiyear driver license suspension, enormous court costs and fines, and other court customized punishments, but he or she may also see an ordinary misdemeanor DUI charge elevated to a felony – a far more serious charge.
Fortunately, the Los Angeles criminal defense attorney Michael Kraut may be able to construct a strategic and logically sound defense for you. Beverly Hills' Kraut Law Group (9107 Wilshire Blvd., Suite 450, Beverly Hills, California 90210 Phone: (310) 550-6935) has earned a reputation for excellent client service. Attorney Kraut draws upon a wealth of experience (including 14 plus years as a Senior Deputy DA for LA – a DUI prosecutor). He has earned the respect not only of past and present clients but also of other lawyers, judges, and juries.

If you have been arrested for a DUI in Beverly Hills or you are under investigation for driving under the influence in Southern California, please contact Los Angeles criminal defense attorney Michael Kraut for 24/7 assistance by phone at (323) 464-6453 or toll free at (888) 334-6344 or online.